It is only a year since Tahith Chong finally flew the coop at Manchester United and signed permanently with Birmingham City.
After just one year he has been snapped up by newly promoted Luton Town and will get a crack at the Premier League.
Chong only made a brief handful of cameos at Manchester United in the Premier League, totalling fewer than 90 minutes in total.
Now he will get a more substantial chance with Luton, and he will do so as a better player, says his new manager.
READ: Man Utd Fixture List 23/24: Next Game, Key Dates and More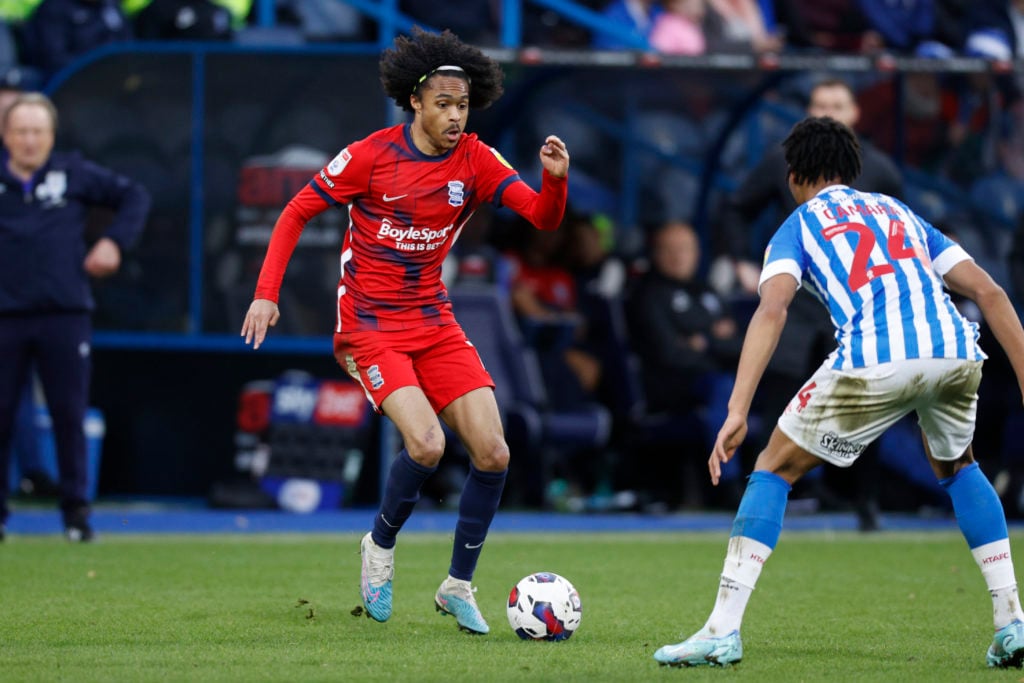 Luton boss excited by Tahith Chong
Luton Town manager Rob Edwards says he has had his eye on Tahith Chong for a while and has been impressed with his development at Birmingham.
He believes Chong has become a more well rounded player since leaving Manchester United due to a position switch.
He told the club website: "Tahith is someone that I, and the football club, have known for a very long time. I first crossed paths with him when I was at Wolves a few years ago and he was in Man United Under-23s.
MORE UNITED STORIES
"I've liked him from then, and he was a bit more of a winger at the time. Looking at him in a lot more detail at Birmingham this year, he's been able to play inside as a midfield player as well.
"Not only is he good technically, but athletically he's shown another side to his game this year in the Championship, that his out of possession work was diligent, hard-working and reliable.
"He gives us some real quality as well and with the ball, an end product. He's at a good age and he's going to keep improving. I think he's coming into a good environment that's going to help him do that, give him a platform that will help him take risks and be brave."
Chong sell on fee
Manchester United received 25 per cent of the fee for Tahith Chong, The Athletic report.
This will net the Red Devils approximately £1 million from the £4 million fee Luton have paid for Chong.
This is on top of the £1.5 million Birmingham paid for Chong last year, with the Blues also making a profit despite the sell-on clause.
Chong has the talent
Tahith Chong arrived at Manchester United from Feyenoord when he was just 16 and was the next 'wonderkid' fans pinned their hopes on.
It wasn't easy at United, where he suffered a torn ACL which cost him a year on the sidelines.
When he did eventually get chances in the first team under Ole Gunnar Solskjaer in 2019, he didn't take his chance, looking nervous and over-anxious. At Manchester United, unfortunately, you don't get time if you come in below par.
Players develop at a different pace, and Chong was a game changer at under-23 level. He has adapted his game since, as Rob Edwards explains, and still has a lot going for him.
Now 23, he will get the chance to play against Manchester United next season, and bring his talent to the big stage once again. It will be fascinating to see how he fares.
Related Topics