Manchester United have reportedly admitted that chants against the Glazer family have been edited out on their official social media channels.
According to a report from The Athletic, United have admitted that, at times, the audio that can be heard from fans recording in the stands is different from what can be heard on the Old Trafford club's social media.
It's a shocking revelation from United as the pressure on the Glazer family ramps up with rumours of the American family reportedly delaying the sale of the club to 2025.
According to the report from the Daily Mail, United are reportedly seeking £10 billion in order to sell the club.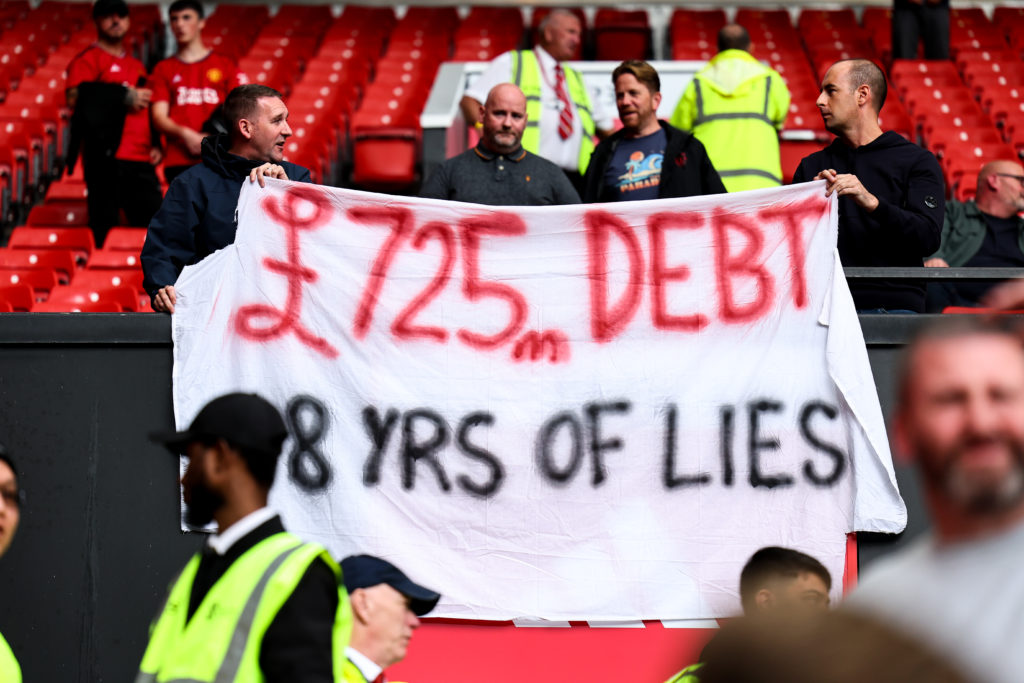 What does the report say
The Athletic's report states that United have been approached about the perceived differences in audio from fans to the club's social media.
It comes at a time when the club are seemingly in a state of disarray with there being issues around a few of their first-team players as well as the owner's reported reluctance to sell the club.
Three separate examples were shown where it seems the audio has been distorted on the clips posted on United's social media, but the club denied any wrongdoing.
The report states: "United say there is no policy of censorship unless the chants are deemed offensive. But they also accept that, yes, there have been times when "we want Glazers out" has been heard in the stands but is not audible on clips used by the club's social media accounts."
MORE UNITED STORIES
United's problems continue
It is no secret that United have had a multitude of problems on and off the pitch and this revelation will certainly add to the growing pressure around the club.
A United spokesperson was asked for a comment from the club in regard to these accusations and this person gave a statement to The Athletic, which read: "We respect fans' opinions and their right to express them peacefully.
"We do not have a policy of censoring audio, other than to remove offensive language to protect younger fans."
The problems seem to be piling up for Erik ten Hag and you do wonder what the Dutchman's thoughts are about the situation he is currently dealing with.
Related Topics