Manchester United's freescoring forwards Alejandro Garnacho and Charlie McNeill scored the goals to fire the young Red Devils into the FA Youth Cup final.
The goalscorers deserve their share of credit, as does winger Sam Mather who provided the assist for Garnacho's goal.
But the real stars of the show were Manchester United's midfield trio, Kobbie Mainoo, Dan Gore, and Isak Hansen-Aaroen.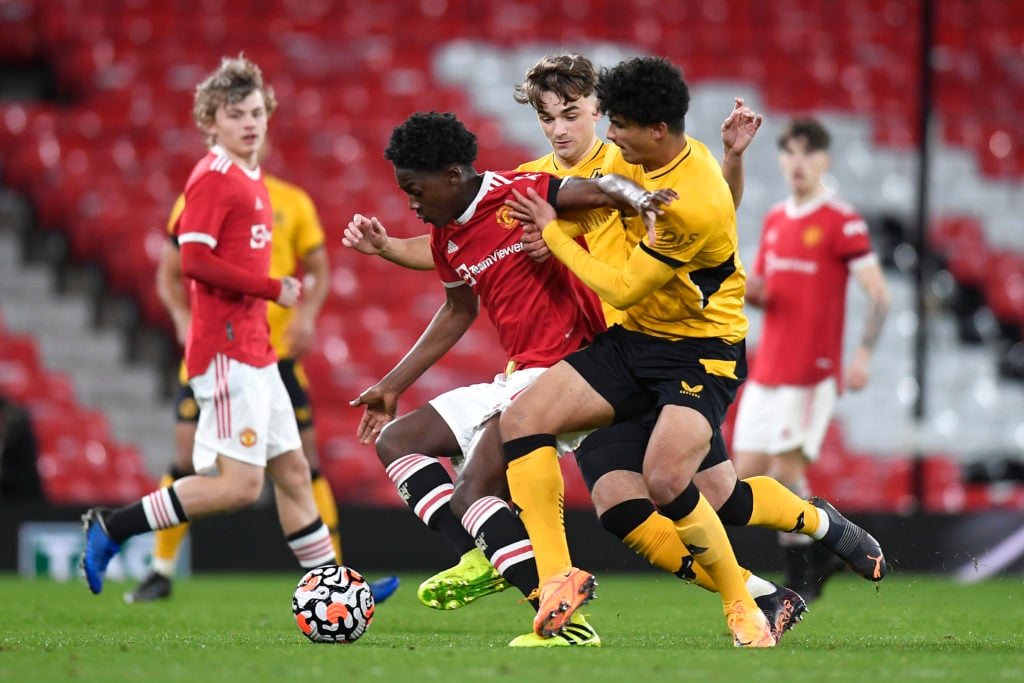 The future is bright
Mainoo, 16, Gore, 17, and Hansen-Aaroen, 17, dominated a more physical Wolves midfield and showed Manchester United have a really bright future at the position.
The trio each bring different traits to the table, and blended together for good effect in last night's 3-0 victory over Wolves.
Mainoo is a silky, skilful midfielder who is a well balanced player, running last night's game as he has done all season. He is a truly outstanding prospect and arguably the best central midfield player United have produced over the past decade, he's that good.
Gore is a more industrious talent, who does a lot of the defensive work, but he is also very capable in attack, as his tally of seven assists for the under-18s this season shows.
Hansen-Aaroen played the furthest forward of the three and he ran the first half, providing a defence splitting pass for Charlie McNeill's opener.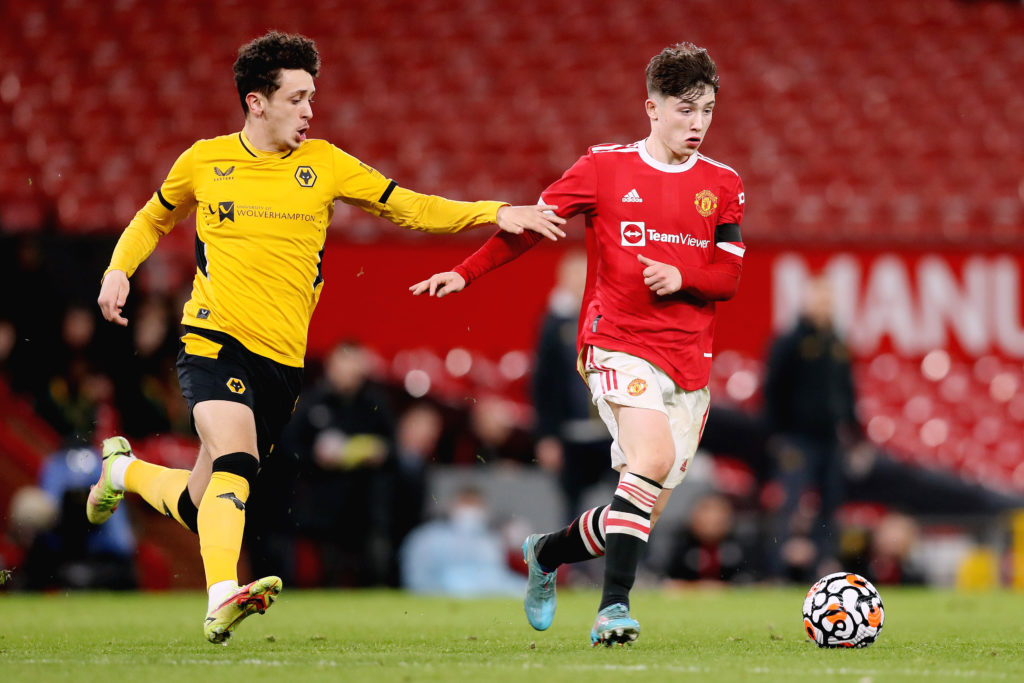 MUTV pundit David Jones, a United Youth Cup winner in 2003, picked out Gore as his man of the match and praised the work of the midfielders.
Jones said: "Both midfieders I was really impressed with, Mainoo in the second half drove team on.
"Gore I thought was outstanding, very disciplined, the positions he takes up off the ball, he gets moves started for united, lots of interceptions. Both midfielders I thought were top quality tonight."
United will be delighted with the progress shown by the young trio. Mainoo and Hansen-Aaroen have both already made their under-23 debuts this season and Gore will soon follow.
Eventual first team hopes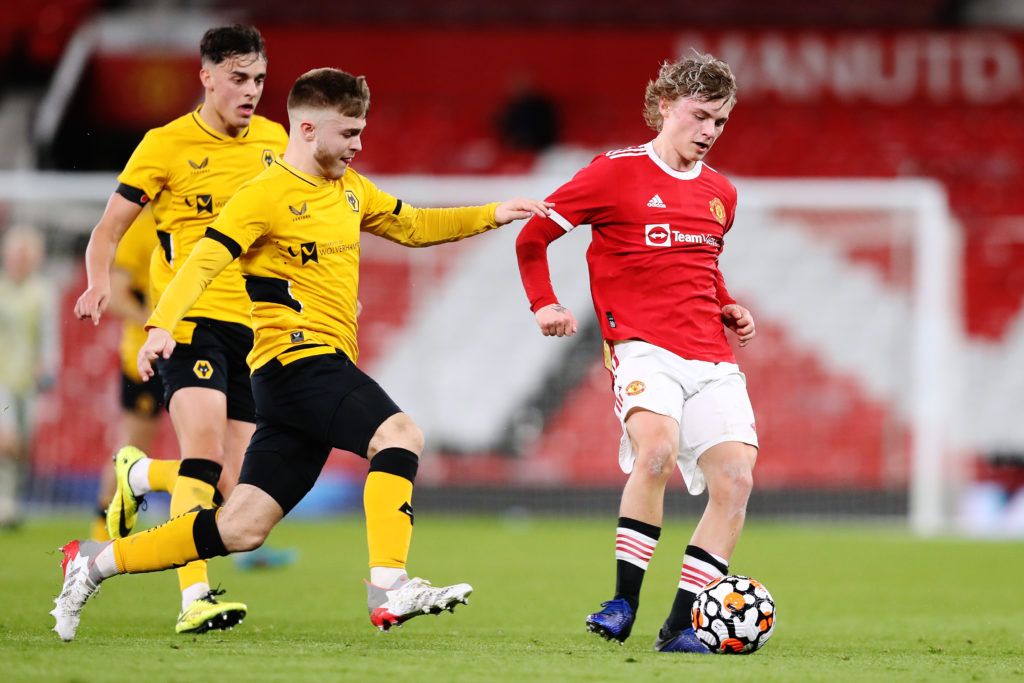 Midfield has been a problem area in the first team for a while, too long. This young trio don't present an immediate solution, to ask them to contribute now would be wrong.
What they do provide, is hope. If they continue to develop, there is a chance at least one of them could be 12 months away from making a breakthrough.
Just by reaching the Youth Cup final, this squad of young talent have put themselves on the map, and United's next boss will be keen to work with them eventually.
This summer requires strengthening in the transfer market for the first team, make no mistake, but beyond that, this promising academy trio can eventually supplement the squad and help the Red Devil rebuild.
Related Topics
Have something to tell us about this article?
Let us know