Lisandro Martinez is absolutely loving life at Manchester United.
Since his arrival from Ajax for £56 million pounds at the beginning of last season, the Argentine defender has become a bit of a cult hero at Manchester United.
Fans adore the tenacius Argentinian defender. Despite his height, which he was heavily scrutinised for at the start of last year's campaign, he's a dominant defender who pretty much outclasses any striker he comes up against.
He certainly earns his £120,000 PW payslip. Martinez definitely has the attributes to be a future captain, which is why everyone involved at the club hopes he stays for many years to come.
READ: Man Utd Fixture List 23/24: Next Game, Key Dates and More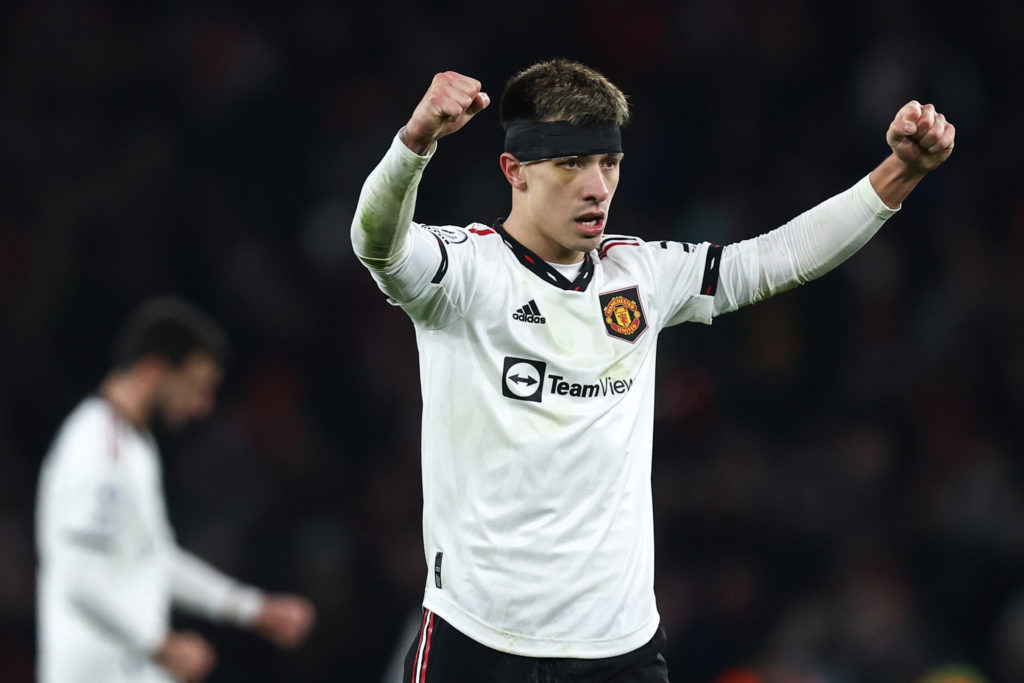 Lisandro Martines loves English football
The good news is, he feels right at home here in England. In a recent interview with Andy Mitten for GQ, Martinez spoke about his adoration for Manchester United and in fact the country since his arrival, along with the sheer happiness he feels from the fans when playing
"It makes me feel very proud, I'm really happy to feel this love from the fans," Martinez began. "I love my country and if they sing 'Argentina' it makes me feel very emotional.
"I was surprised to be honest because I had never been to England before and I really love the passion of the people.
MORE UNITED STORIES
"It's not just Manchester United, it is every stadium. It is amazing, that passion, it is amazing to play like that. Every stadium you can feel the atmosphere and that is great for me because I want to play every game at 100%."
Strange from our perspective, given his background
It's maybe not who you'd expect, given his background. Growing up in Argentina, they have some of the most passionate football fans in the world.
The atmospheres at stadiums there are beyond intense, but evidently the football in England rivals if not betters it.
Martinez also reflected on his hometown in the interview with Mitten.
"It's quite tranquil with friendly people," explains Martinez. "It's influenced by the countryside and we have a lot in common with the south of Brazil. We both drink mate. My family are still there, happy."
We're glad the Butcher is well settled in the UK and hope he continues to shine for the Red Devils for many years to come.
Related Topics