The only player who can be happy with their contribution against Tottenham is Andre Onana, however he isn't pleased.
As the entire outfield department were a shambles, Andre Onana remained solid and impressive in goal.
His passing and distribution was second to none in the first half, when we looked primed for a good performance.
Aside from his class passing, the Cameroonian was also immense in goal, stopping multiple Spurs chances, and keeping the scoreline respectable.
He was a beacon of hope on a very dark night, and following the game, he was outspoken on what he thinks went wrong.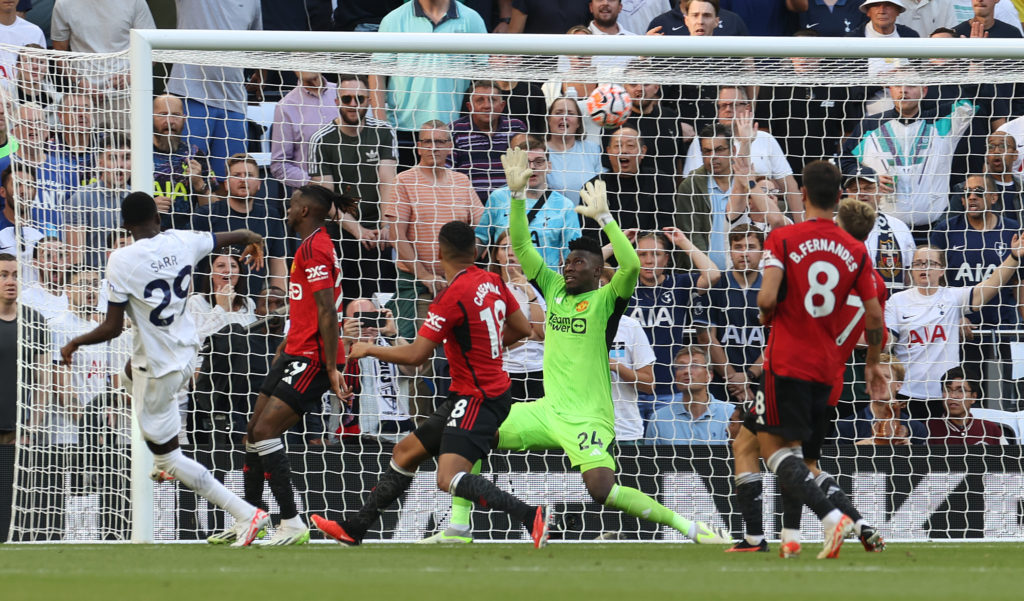 Onana on what caused United loss
Speaking to Sky Sports post-game, Onana wasn't happy with his teams performances but believes the game was won by slim margins.
When quizzed on whether Tottenham were just the better side on the day, the 27-year-old said:
"No I don't think they were better than us, we made some mistakes second-half, but football isn't about one half.
MORE UNITED STORIES
"I think we started the game good, we create chances, unfortunately we did not score and I think this was a key point for us, If we scored first-half, it would have been a different game for sure."
He then doubled down on United's lack of ruthlessness being the issue.
"Yeah because football is about scoring goals, we had big chances and we didnt score so in the end you pay."
Another great performance from Andre
Despite the loss, Onana could hold his head high post game, as he again was brilliant.
He made five saves including four from shots taken inside the box.
He was hugely involved making 40 touches and completing 22 of 28 passes.
He also boasted a 100% aerial duel win rate, a great performance from our only standout player.