Harry Maguire made yet another mistake as Manchester United drew 1-1 to Athletic Bilbao. His time very well be done at the club.
United went 1-0 down in the first half and it was definitely Maguire that was at fault. His wayward flick allowed a Bilbao midfielder to then pick a pass through to Neco Williams who dispatched neatly past Tom Heaton.
The error was only made better in the final minute of the game, when Facundo Pellstri equalised, with Maguire actually getting the assist.
Despite this – he still didn't have a great game whatsoever. Is his time up at Manchester United?
READ: Man Utd Fixture List 23/24: Next Game, Key Dates and More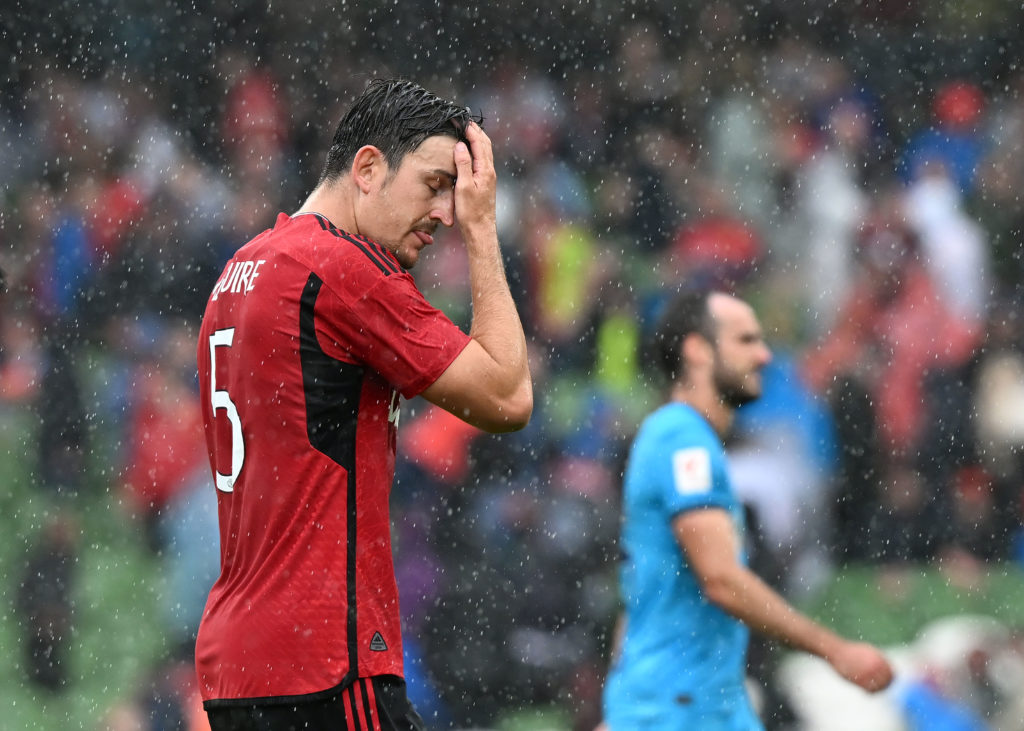 'He is done at United': Luckhurst thinks Maguire needs to go
On a live report for the Manchester Evening News, an established United journalist, Samuel Luckhurst, had the following to say about Maguire after his blunder:
'There comes a time in a player's career when he has to accept he is done.'
'In the case of Maguire, he is done at United. He lost his place a year ago and lost the captaincy last month. That mistake there was reminiscent of the Solskjaer and Rangnick season.'
MORE UNITED STORIES
'The booing is unhelpful and unwarranted. But it's an occupational hazard of being a United player.'
What makes it even worse, is Maguire was supposed to be one of the more experienced players in the squad. Surrounded by youngsters, he made the mistake and ultimately caused the issue that nearly cost United the game.
Should Harry Maguire be sold?
In our opinion, yes. We thank Maguire for his time at the club, but to be honest – he's always been out of his depth.
It was probably wrong to give him captaincy, combined with the pressure of playing for a big club and his monumental price tag.
It was all just a recipe for disaster and we need to cash in now. Rumours are we're holding out for £40m. Let's hope we can get it.
Related Topics