Atletico Madrid forward Joao Felix is available for transfer, it has been reported by AS over the past month.
The player is keen to leave the Spanish side, with Manchester United put forward as a potential destination.
AS reported United enquired after Felix in the summer. Now with the player motivated to find an exit, there is a chance a deal could be struck.
United are looking to sign a goalscorer in January after the exit of Felix's compatriot Cristiano Ronaldo.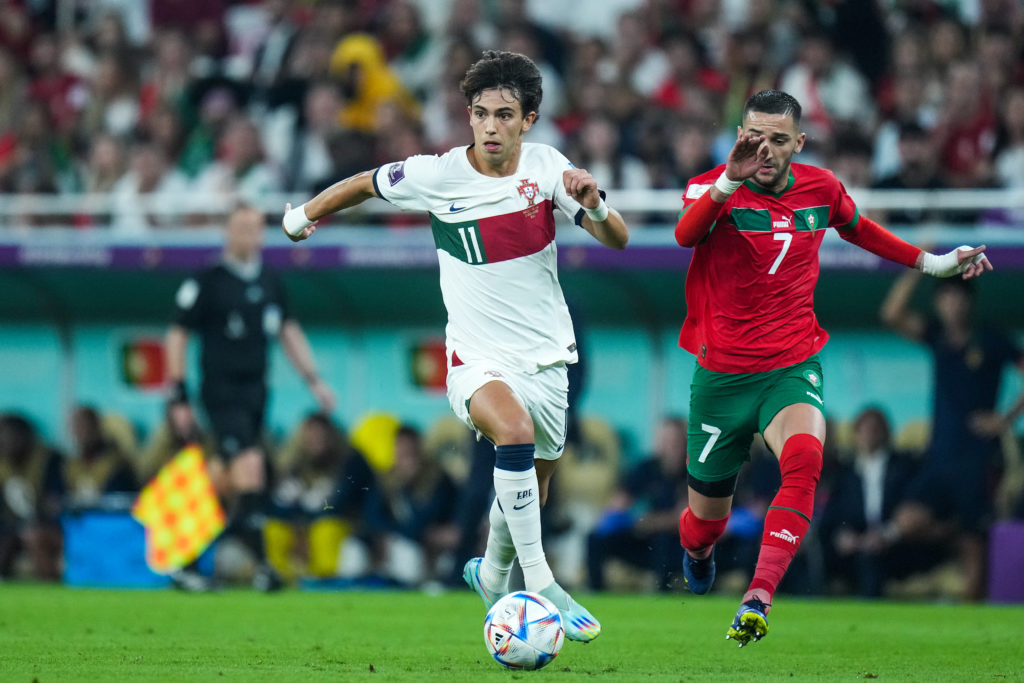 Joao Felix's best career move is to sign for Manchester United
A study in Spain has shown Joao Felix's best career move in January is to sign for Manchester United to work with Erik ten Hag.
AS used the help of AI tool Olocip, which used data to calculate whether Joao Felix should stay with Atletico, sign for Arsenal, or sign for Manchester United.
The data suggests Erik ten Hag's system is best for Manchester United, claiming he would score a goal every 201 minutes, and provide an assist every 497.
This compares with a goal every 229 minutes at Arsenal and an assist every 694, and a goal every 269 minutes at Atletico and assist every 718 minutes.
This could see Felix contribute goals into double figures in Premier League games alone between now and the end of the season.
Atletico paid £113 million to sign Felix from Benfica in 2019. AS reported recently that the Spanish side would consider a far lower fee, possibly even a loan deal, or purchase in instalments.
Felix is just one name in the mix for United in January. There will be cheaper options, and Ten Hag may prefer a more traditional striker.
The manager has pledged to assess each and every transfer opportunity. Felix is one of the possibilities he will be weighing up, if finances allow.
Related Topics
Have something to tell us about this article?
Let us know