Manchester United goalkeeper Andre Onana has come under fire for something he did during United's pre-season game against Borussia Dortmund.
The goalkeeper, who now looks set to be involved for Cameroon in the Africa Cup of Nations in January, has had a good start to his Old Trafford career.
He has pulled off some superb saves and his distribution has been levels above David De Gea's at Old Trafford but the former Inter Milan goalkeeper has received backlash.
Harry Maguire has received a torrent of abuse online but former Liverpool defender Jamie Carragher has sprung to the defender's defence but has blamed Onana in the process.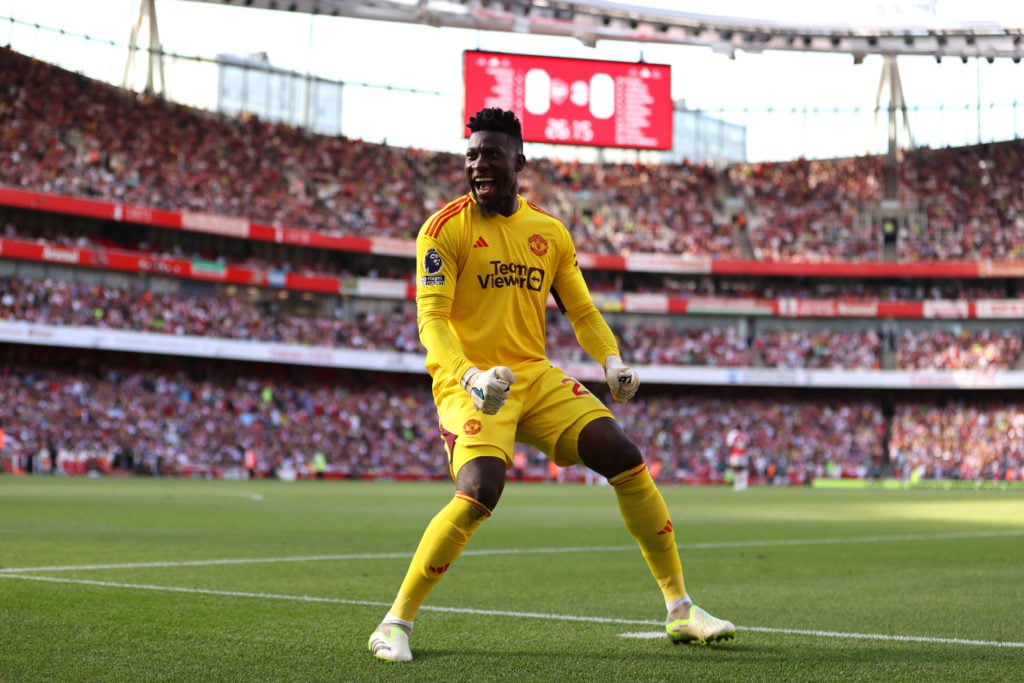 Carragher's ludicrous statement.
In Carragher's column for The Telegraph, he wrote: "One of the most distasteful incidents of all occurred during the friendly with Borussia Dortmund in July, when new signing Andre Onana started yelling at Maguire, in my view disgracefully playing to the gallery to endear himself to United fans."
This statement is frankly ridiculous. United have been crying out for a goalkeeper to tell his defenders they've made a mistake and that's what Onana does.
Carragher goes on to mention that Maguire was the captain at this point and he should have stood up to the goalkeeper and "put him back in his box".
However, the Englishman had already seen his captaincy stripped at this point, so Carragher is wrong on this point, too.
MORE UNITED STORIES
Onana is not to blame
The harsh reality of it is that Maguire has made mistakes during his time at Old Trafford and these mistakes, some of which are years old, will always blight United fan's opinions of the Englishman.
To try and blame Onana for this is ludicrous. The goalkeeper is known for being aggressive with his defenders, similar to that of Peter Schmeichel if you like.
Maguire's situation is a sad one and nobody deserves the abuse that he has received but for Carragher to try and blame Onana for this is a desperate low and a judgement that is completely uncalled for.
Related Topics