Manchester United's Brazilian midfielder, Casemiro, made quite the impression last season following his £60 million move from Real Madrid, late into the Summer transfer window. The midfielder has opened up about life in the North West.
After United looked down and out with two defeats out of their first two games, including a 4-0 hammering by Brentford, Casemiro agreed to join the club. He reportedly told his agent, "Tell them I'll fix this," whilst watching Brentford demolish Ten Hag's men.
Whether that report is true or not, Casemiro came in and certainly did fix the mess that was threatening to upend the season with just two games played. You know the rest, United rallied by finishing third and winning the Carabao Cup, their first trophy since 2017.
Casemiro has 'felt loved from day one'
What has come as a surprise to United fans is how well Casemiro has settled into Manchester and he recently gave some interesting quotes to Brazilian magazine Placar about how he has found life in England.
"First, I spoke with my family, who accepted it immediately," the Brazilian said when the opportunity to join United came about.
"Of course, everyone wants love and respect. Everyone at the club has always been very affectionate with me.
"I felt loved from the first day, which was not easy after ten years at Real Madrid. It is the result of the work on the field, it was a very good mix of fans, employees, and players, and that has been very important for my adaptation."
He also states that he is a big fan of living in Manchester, disagreeing with advice he received.
Casemiro added: "If you do it with only 90 per cent of your strength, you lose. I like the Premier (League), they are the games with the best atmosphere.
MORE UNITED STORIES
"Everything is great, I was told that Manchester was a difficult city to live in, but I love it."
READ: Confirmed Manchester United transfers in, out, loans, releases, youth for 2023/24
Future captain
This weekend, rumours began to circulate about Harry Maguire potentially being stripped of the captaincy, with Bruno Fernandes likely to take the reigns. Ten Hag and United would be wrong not to look at their neighbours across the road when it comes to captaincy.
Since Guardiola was appointed at Manchester City, there has been a captaincy contingent at City and that is something United should aim to emulate.
With a core group of leaders now, with the likes of Casemiro, Raphael Varane, Fernandes, and Lisandro Martinez – there is a group capable of that for United.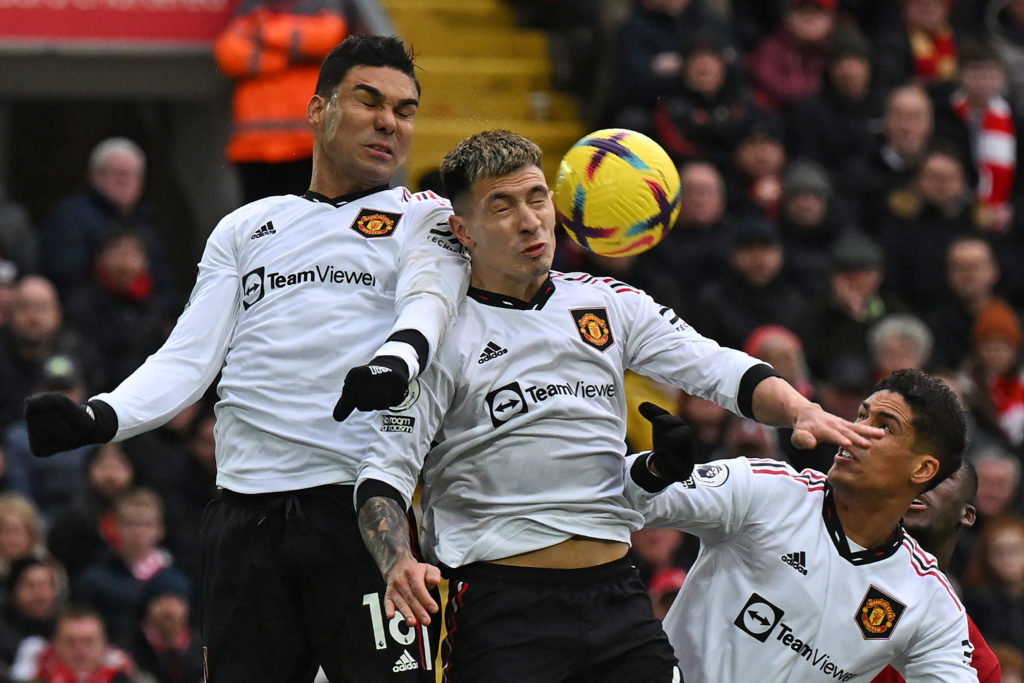 The 31-year-old also spoke about how much he enjoys being a leader.
"Being a leader, being a father, I like having this role. I like to set an example and be the first to arrive."
It is fair to say that Casemiro has certainly set the standards at Manchester United and will be hoping Erik ten Hag and United can kick on again ahead of next season.
Related Topics