Manchester United are set to wrap up the signing of Inter Milan goalkeeper Andre Onana within the next 48 hours.
United hope he will be able to travel on the team's pre-season tour to the US later, with the Red Devils set to face Arsenal in New York on Saturday night.
While he may just be a spectator against the Gunners, the fixture will be an interesting one for Andre Onana, as Arsenal pushed to sign him while he was at Ajax.
NOS had claimed in 2021 that Arsenal were favourites for his signature, while they were looking for a replacement for Bernd Leno.
READ: Confirmed Manchester United transfers in, out, loans, releases, youth for 2023/24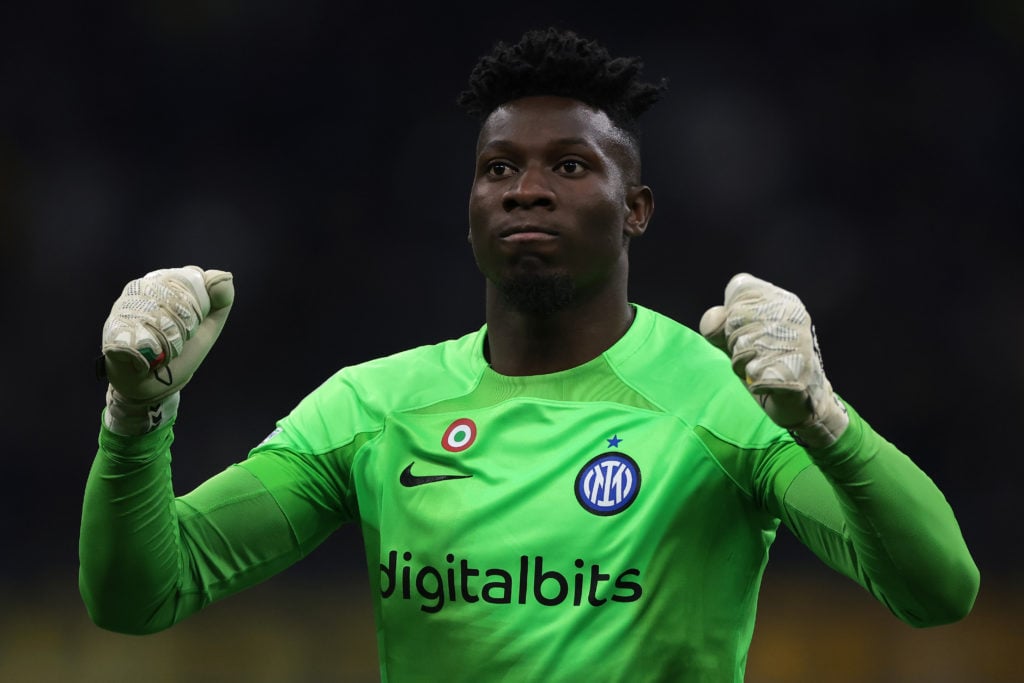 Onana laughed off Arsenal links
Andre Onana's suspension for a drug ban delayed an Arsenal move for him, but he was well aware of their interest, and many others.
In an interview with Marca, he said he did not take any particular interest too seriously, but knew he would eventually leave Ajax for a new challenge to test himself, ultimately ending up at Inter Milan.
He said: "They talk about many things. They have placed me at Barcelona, Inter, Arsenal, Lyon, Nice, Monaco…
MORE UNITED STORIES
"Now, after almost seven years, I think it is time to take a step forward, walk away and make room for others. Ajax always give opportunities to young players and there are many goalkeepers in the academy waiting for this opportunity. I must step away.
"To where, I don't know, but I need something new to measure myself against the top goalkeepers." 
One of Europe's most wanted
Eventually it was Inter Milan who won the race for Onana, with Arsenal paying a fee to sign Aaron Ramsdale in 2021.
The goalkeeper admitted he was in demand, telling Teamtalk:"There are fifteen clubs that want me on a free transfer in the summer of 2022."
The move to Inter was a big success, helping the club reach the Serie A final. Now he has been snapped up by Manchester United.
Chelsea wanted Onana this summer
Even amid Manchester United's interest this summer, it had appeared to be Chelsea who were frontrunners earlier this summer.
They seem happy now to stick with Kepa Arrizabalaga, in the short-term, with the Evening Standard reporting in mid-June they had pulled out of the race, perhaps sensing the goalkeeper wanted Manchester United and Champions League football.
Manchester United can be the envy of Europe
Manchester United are often described as the world's greatest football club, with good reason, but this reputation has taken a hit in recent years due to lack of success.
Where the club can and still do stand out, is by having some of the best players on the globe, see Casemiro, Raphael Varane, Marcus Rashford and Bruno Fernandes.
Andre Onana will be another jewel in the crown, another player to make rival fans and clubs envious, and manager Erik ten Hag will continue to work hard to weld it all together to build a team to win major trophies.
The goalkeeper should flourish at Old Trafford, his new long-term home, and have the perfect measuring stick to compare himself to the very best in the game, and the many greats who came before him.
Related Topics