During Sunday's loss to Arsenal Rasmus Hojlund clearly won the praise of Casemiro after an interaction between the two was witnessed.
Rasmus Hojlund arrived over the weekend, making his first appearance for Manchester United and already impressing.
The Danish international entered the game from the bench in the 67th minute, replacing Anthony Martial.
His impact was instant and left fans and his teammates in awe, as he looked the part and was a far-cry in style from his predecessors.
The change in striker is clearly something that is welcomed by the team on field, with Casemiro seeming to be delighted.
Before a corner to United, Casemiro was seen hyping Hojlund up and seemingly giving him the seal of approval.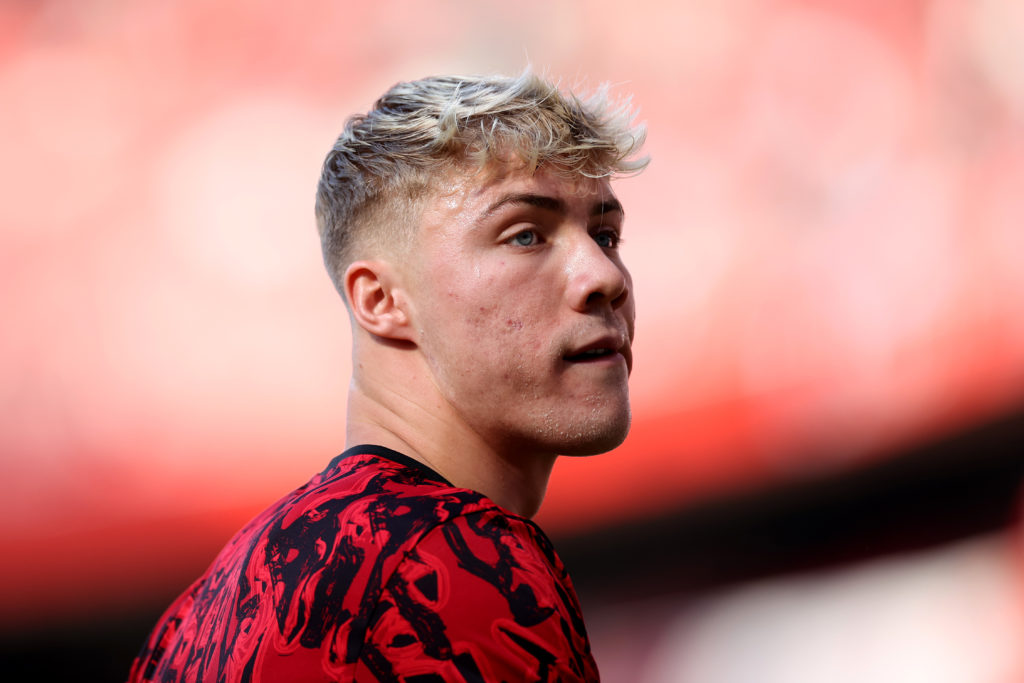 Hojlund on Casemiro's message
Speaking on the interaction, Hojlund has explained what Casemiro said to him.
The Sun reported that he said: "He [Casemiro] just said something in Spanish: 'vamos' or something like that.
MORE UNITED STORIES
"He was happy that I gave the team perhaps a slightly different dynamic than what you get from Martial.
"He's maybe a little more technically strong and looks down the gaps where I like to take the fights.
"After all, he hasn't seen me play before, so he told me he was pleasantly surprised to see me play."
Hojlund and Martial compared
The impact of Hojlund compared with Martial was night and day, with the Dane hugely involved despite only getting 24 minutes.
He was constantly making himself available to passes and giving the Arsenal defenders a tough game.
He was tormenting them with his physical strength, compared to the easy job they had with Martial out there.
We imagine that Erik ten Hag will decide to give Hojlund the starting berth from now on.
Related Topics