Manchester United's move for Atalanta forward Rasmus Hojlund has been criticised by some sides of the media after United shelled out £64 million for the striker.
The forward who scored just nine goals in his debut season in the Serie A is set to fly to the United Kingdom to complete his medical with their hope of the deal being completed before their next pre-season game against RC Lens at Old Trafford according to The Athletic.
'A centre-forward project'
There have been questions by some sides of the mainstream media as to why the Danish forward would cost so much money.
Federico Pastorello, an Italian super agent, has recently spoken to Corriere della Sera about why the former Sturm Graz striker is set to cost a pretty penny.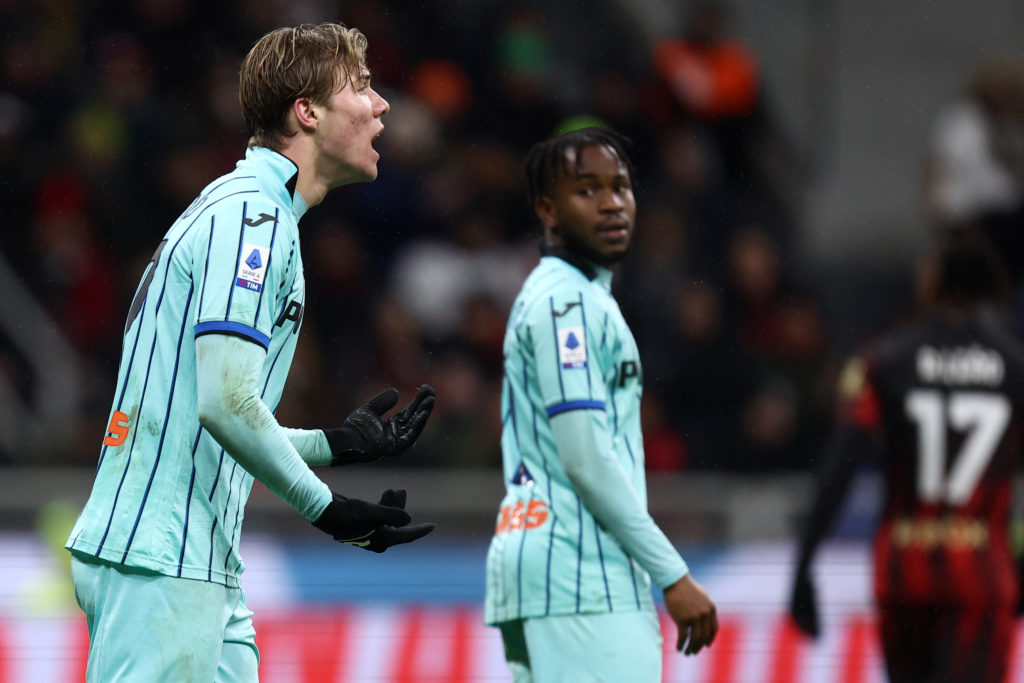 He said: "When Romelu Lukaku moved from Inter Milan to Chelsea in 2021 for €115 million, he had scored 64 goals in two seasons and was 28, so he was in the prime of football maturity.
"Hojlund, on the other hand, is a twenty-year-old boy who still has everything to prove. If you take him, you don't take a centre-forward but a centre-forward project. And, mind you, with a salary much lower than that of a big name."
Premier League's wealth is another factor
According to Pastorello, the Premier League's wealth is another reason why the Danish striker cost United so much money, and he believes the relative lack of money in the Serie A, compared to the Premier League, makes it hard for the Italian teams to turn down the English money.
"The money is scarce (in the Serie A) and we have to make do with ideas, " Pastorello said. "There are many rich people abroad. With the consequence that on a global market level, demand largely exceeds supply, especially for certain specific roles, such as that of the central striker."
MORE UNITED STORIES
Hojlund is not guaranteed to be a success in the Premier League but, for the fee United are paying, it is hoped the boyhood fan of the club can be a success in Manchester.
Related Topics