Harry Maguire has certainly received a fair amount of criticism from certain corners of the Manchester United fanbase, despite not starting a game for the Red Devils.
The English defender has been selected in Gareth Southgate's squad for the international games against Ukraine and Scotland but scored an own goal during England's win over Steve Clarke's side.
Maguire was summoned against Arsenal following a Lisandro Martinez injury and the defender may well be in line for more first-team opportunities but this may well lead to a torrent of abuse for the 30-year-old.
Maguire's mother, via Instagram, has posted a very public rebuttal to the abuse that her son has received throughout this season whether it's from United fans or rival fans.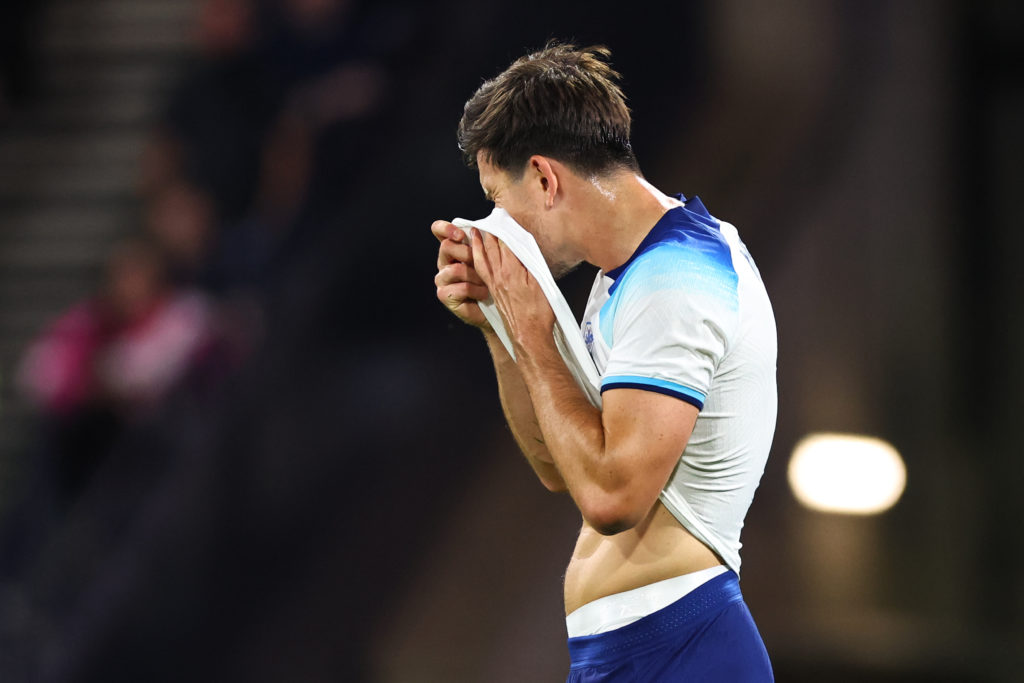 Maguire's mother's statement
Speaking on Instagram, she said: "I understand that in the football world, there are ups and downs, positives and negatives but what Harry has received goes far beyond 'football'".
"For me, seeing what he is going through is not ok. I would hate to have to see any other parents or players go through this in the future, especially the young boys and girls breaking through the ranks today."
It's sad that things have gotten so bad for Maguire that his own mother is having to come out and defend her son from the horrid online abuse.
What does Maguire's future hold
You wonder what the opinion of Maguire would be right now had he made the move to West Ham United and started week in and week out.
MORE UNITED STORIES
But, the Englishman decided to stay and fight for his place at Old Trafford but it is clear that the Englishman will still receive harsh criticism and be even more under the microscope as a result of his public desire to stay, which is bizarre really.
The defender may well be called upon for the visit of Brighton & Hove Albion this weekend and you hope he can get through the match unscathed otherwise the abuse will be plentiful for the Englishman to deal with,
Related Topics