Phil Neville took to Twitter to express his frustration following Alejandro Garnacho's disallowed goal against Arsenal.
It was a tough defeat to take for Manchester United. Erik ten Hag's side took the lead in the first half thanks to a Marcus Rashford finish, but Arsenal quickly responded with a Martin Odegaard strike.
United battled well in the second half, but ultimately two late strikes from Declan Rice and Gabriel Jesus meant Mikel Arteta was the victor in London.
But it could have been so different. Alejandro Garnacho had the ball in the back of the net at 1-1 right near the death, but a dubious VAR decision called it offside. It left a lot of people very unhappy.
READ: Man Utd Fixture List 23/24: Next Game, Key Dates and More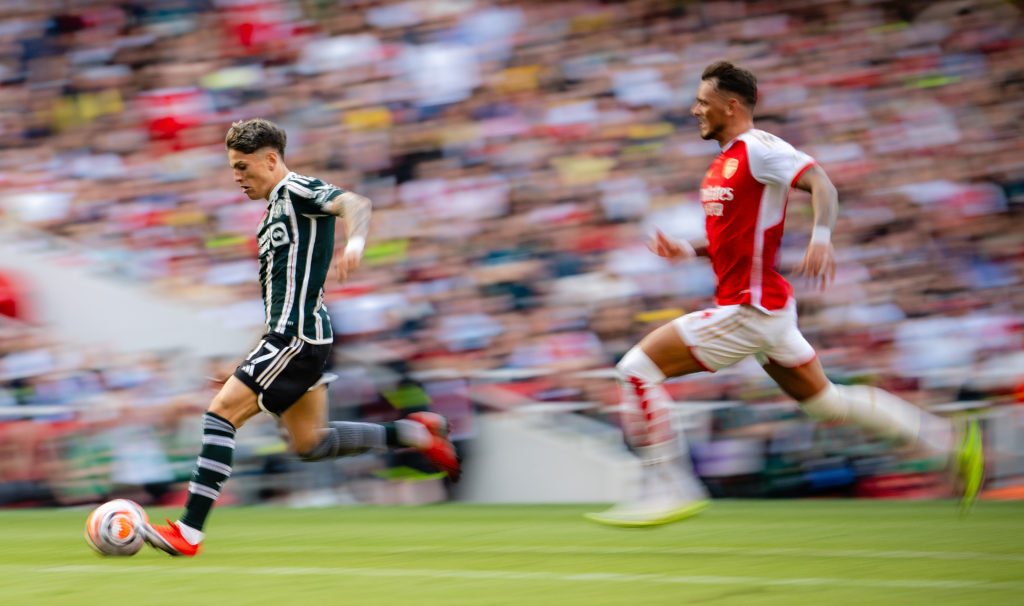 Phil Neville furious at VAR decision
Phil Neville was one of those visibly upset with the VAR decision. He took to social media to express his frustrations in the form of two Tweets.
MORE UNITED STORIES
'Never offside' and Get rid of VAR,' the former Manchester United man writes.
It's a difficult one, which is sparking huge controversy. It was as tight as they come and it's really difficult to tell whether the Argentine has just overstepped the mark or not.
Nevertheless, it's becoming too much of a prevalent issue in the Premier League and it needs to be sorted out. The technology either needs to be spot on or needs to go – there should be no in-between.
It changed the dynamic of the fixture
From a United win in the dying embers to a bitter, miserable defeat. The decision completely turned the tide of the last ten minutes.
Arsenal got a huge boost from the disallowed goal, which they then turned into two injury-time goals to really sink Erik ten Hag's side.
It could've been so different and it's all down to inconsistent officiating once again. It's becoming a very frustrating occurrence.
Related Topics