Gerard Pique, in a recent interview discussed a seven-a-side line-up of the best players he has played with.
The Spanish defender began his professional career at Manchester United after they spent what was a hefty fee at the time on him.
He developed well but ultimately was unable to work his way into the starting line-up due to the dominance of Rio Ferdinand and Nemanja Vidic.
Due to this and Sir Alex Ferguson favouring the likes of Wes Brown to the Spanish international.
Because of this and also his desire to move back to Spain, Barcelona resigned him in 2008 where he went on top enjoy their glory years.
Pique is a true legend of the game and also enjoyed an outstanding international career, winning two European Championships and a World Cup.
So his view on the best players he has played with is high praise.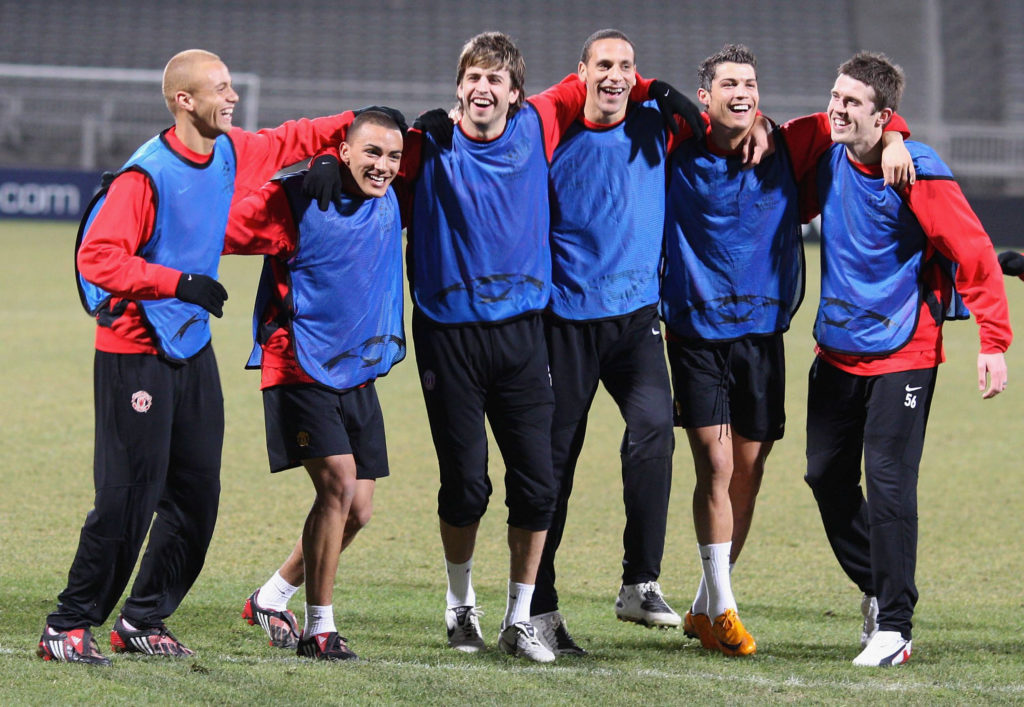 Pique chooses two United greats in his seven-a-side
Speaking on the YouTube channel of The Club, Pique was asked to chose his greatest ever seven-a-side of player he has played with.
MORE UNITED STORIES
This line-up included two Manchester United legends who he enjoyed the opportunity to play with at Old Trafford.
The first, a defensive peer the great Rio Ferdinand who was a player blocking Pique's first team development at Manchester United.
The second United player is quite an obvious one, Cristiano Ronaldo who was joined in the attack by Lionel Messi.
In goal he opted for lker Casillas with Carles Puyol partnering Ferdinand in defence.
He excluded the likes of Paul Scholes in midfield to select Cesc Fabregas and Andres Iniesta.
One thing is for sure, this is quite the line-up.
The defender's United career in summary
Despite being at the club for multiple years, he was ultimately hindered by the options ahead of him.
Making just 23 appearances for United in all competitions over the years, which saw him boast a remarkably clinical record in the Champions League.
For United in Europe's premier competition he scored two in four, on the Reds way to the trophy.
Ultimately United will be gutted they didn't do everything possible to keep him, as he went on to be one of the worlds best for years.
Icon status at the Camp Nou achieved through his 616 appearances for the Spanish giants.
Related Topics