Gary Neville has picked out Manchester United star Casemiro as the Premier League signing of the season.
Speaking on Sky Sports Monday Night Football (22/5), Gary Neville dealt out his Premier League Season Awards.
He selected Casemiro as the 'signing of the season', citing the major impact he has had on Manchester United.
United sprang a surprise last summer to land Casemiro from Real Madrid after he had won his fifth Champions League title.
READ MORE: Manchester United transfer history 2013 to present day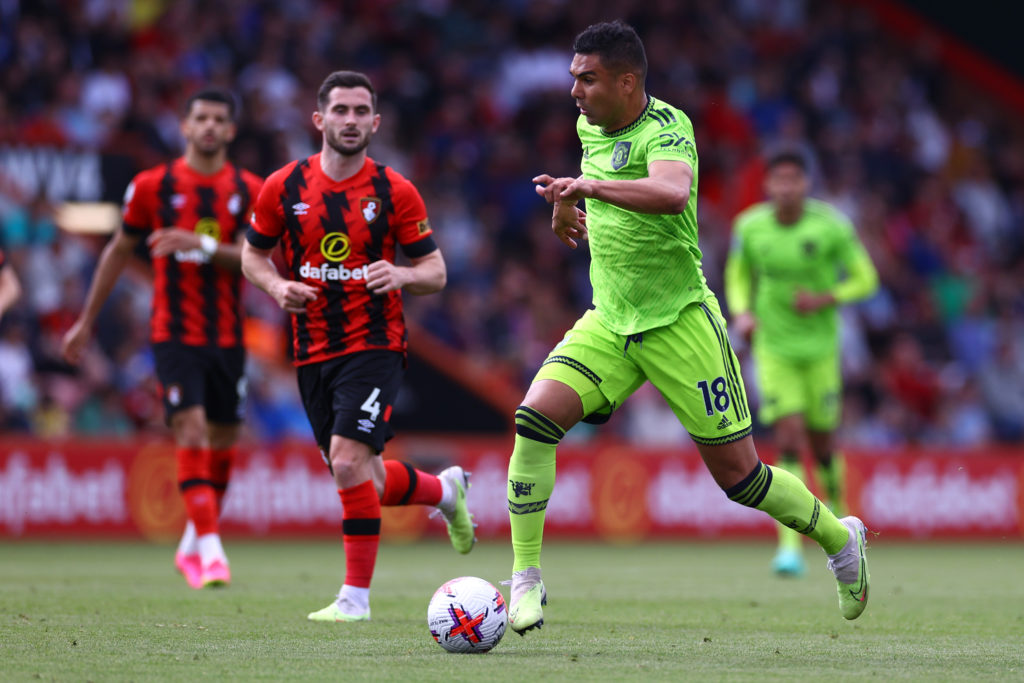 Casemiro is 'Signing of the season'
Neville pointed out Manchester United's position in the Premier League, just one point away from securing a Champions League place. The side have also won the Carabao Cup, and are into the FA Cup final.
He believes this simply would not be possible without Casemiro's influence on the team.
Neville said: "I genuinely don't think they'd be anywhere near top four without him.
"In terms of when he's not playing and when he's playing the jump is enormous. I don't think there's any player to have that impact."
Casemiro has had a transformative effect on this Manchester United side since his £60 million transfer.
He has scored five goals in all competitions including the winner at the weekend against Bournemouth, and is the closest United have had to Roy Keane since the Irishman left the club way back in 2005.
Casemiro has missed time due to suspension and United have found it more challenging when he has not been available.
In an interview with The National after the weekend's game, Casemiro said he had not enjoyed himself for a long time like he has been in the Premier League.
He is a player United have been crying out for, and while there is a need to sign a younger version of him, we are very lucky to have him.
Related Topics
Have something to tell us about this article?
Let us know