Gary Neville has offered an insight into trying to get an interview with the Glazers earlier this season before Erik ten Hag stepped forward.
Before Manchester United faced Liverpool in August, Neville and his Sky Sports colleague Jamie Carragher went to Carrington to interview Ten Hag.
But Neville has told the Overlap he initially tried to speak to the Glazers first, at a time when the owners were under hugely extreme pressure.
He says Ten Hag was the senior figure at United who puffed out his chest and stood up to be counted when the pressure was at its most intense.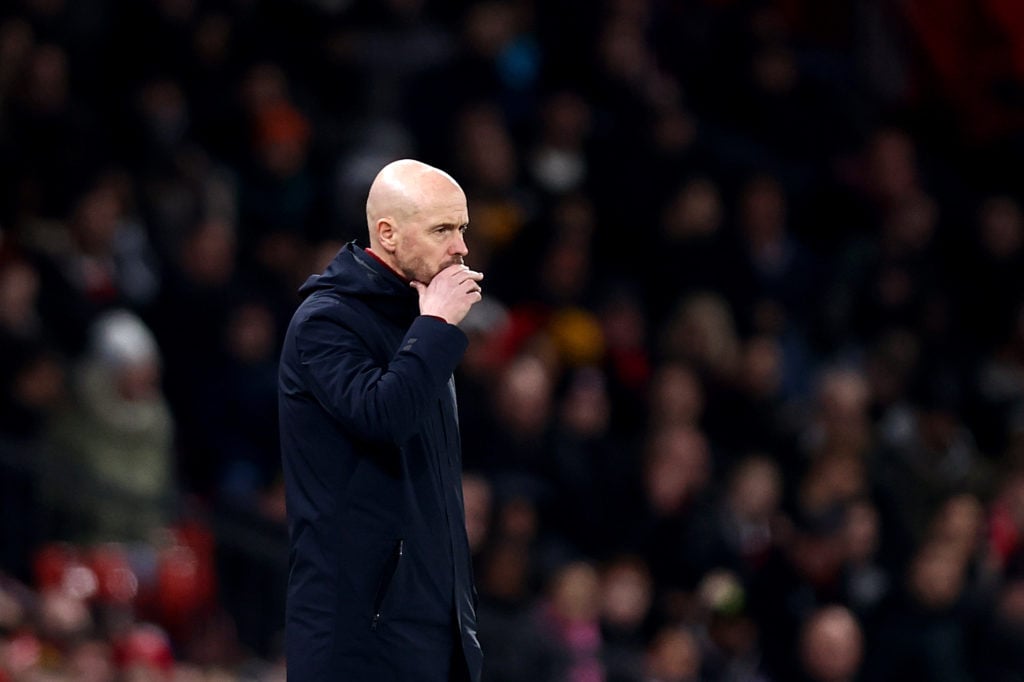 Neville says Ten Hag stepped forward when the Glazers wouldn't
Neville said: "We spoke to Ten Hag earlier in the season and we've had quite a few United fans giving us a bit of stick at the moment because they thought we were giving him a hard time.
"After that Brentford game, all hell was breaking loose, it felt like the end of the world for United. The owners were under massive pressure, the protests were big, they were playing Liverpool at Old Trafford. We requested to speak to the owners first and foremost. We said this is a time for the owners to speak.
"The owners don't stand up and we said we have to speak to someone prominent at the club, we had to. Erik ten Hag was the person who stood up. He went up in our estimations massively that week, not just how he dealt with us, off camera, personally, how he answered the questions.
"Then went on to win the game, it was an unbelievable thing. He was the senior individual that the club put up and we had to ask him those questions. In the most difficult moment I've seen for a manager in recent times, he stood up and pushed his chest out."
Ten Hag has brought standards back to the club and you can see he embodies them himself, as he stepped forward and faced the scrutiny at the most intense time.
After United lost 4-0 at Brentford, there was talk of the Dutchman not lasting the season and a potential campaign around mid-table.
Ten Hag has United in the EFL Cup final, right in the battle for top four, playing an improved style of football despite a thin squad and a January window where only loan signings were possible.
It is to be hoped that by the time next season kicks off, new owners are in place and the club is more stable and aligned off the pitch, giving Ten Hag an even greater platform to keep his good work going.
Related Topics
Have something to tell us about this article?
Let us know