Manchester United are pushing hard to try and sign Casemiro from Real Madrid. The Athletic report he is the club's top priority and the talks between the clubs are 'progressing'.
As we noted when the news initially broke earlier this week, United midfielder Fred could be the big winner, as he is used to playing alongside Casemiro at international level with Brazil.
Manchester United will be hoping to potentially recreate this successful partnership if the Real Madrid star decides to take on a new challenge at Old Trafford.
Let's delve into the partnership between the pair, which has been extremely productive for the Selecao…
READ MORE: Confirmed Manchester United transfers, ins, outs, loans, releases for 2022/23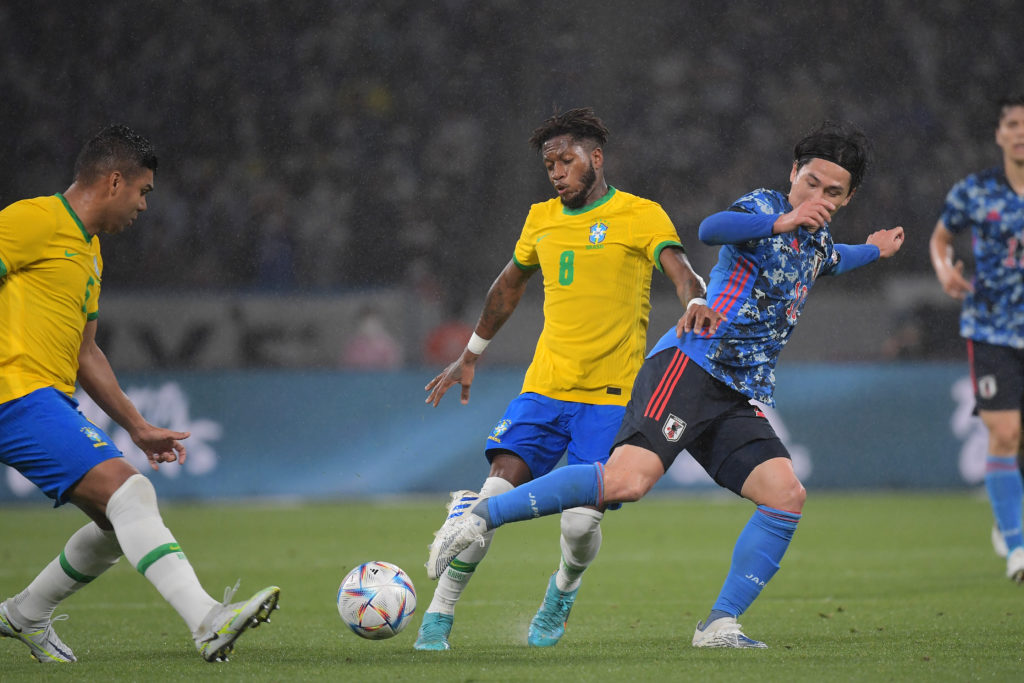 Fred and Casemiro's record
Fred and Casemiro have played together 20 times for Brazil. The team have won 18 of these matches, drawing once, and losing once.
The one defeat was in the Copa America final, in which Fred was substituted at half-time. Argentina won the game 1-0.
15 of the 20 games the pair have started together. Brazil won 13 of these.
MORE UNITED STORIES
The partnership is Brazil's top pairing, with Fred preferred in the role alongside Casemiro to Liverpool's Fabinho.
The pairing is viewed as giving the team better balance, with Fred able to roam forward and play a more impactful role as a box to box player, without being constrained by defensive responsibilities, which Casemiro can help deal with.
Remarkably in the 15 games Fred and Casemiro have started together, Brazil have kept a clean sheet in 11 of them, and never conceded more than one per game, conceding four in 15 matches.
Playing alongside Fred for Manchester United could be a very attractive move for Casemiro ahead of this year's World Cup tournament, and beyond.
He will know he is moving into a midfield partnership which he can make function, which is essential, considering he would be leaving a hugely successful one behind.
The Telegraph report Casemiro is tempted by United's approach. His partnership with Fred shows there is good reason to be.
Related Topics