Manchester United have been defeated 2-1 in the FA Cup final by Manchester City despite a solid performance from Erik ten Hag's men.
The loss meant a disappointing end to what has been a great season for United. Two goals from range meant United end the season with just the one trophy.
Here are the five things we learned as Manchester United lost to Man City…
United caught by a fast City start
The final had barely began as City scored in 12 seconds following a long ball from Stefan Ortega.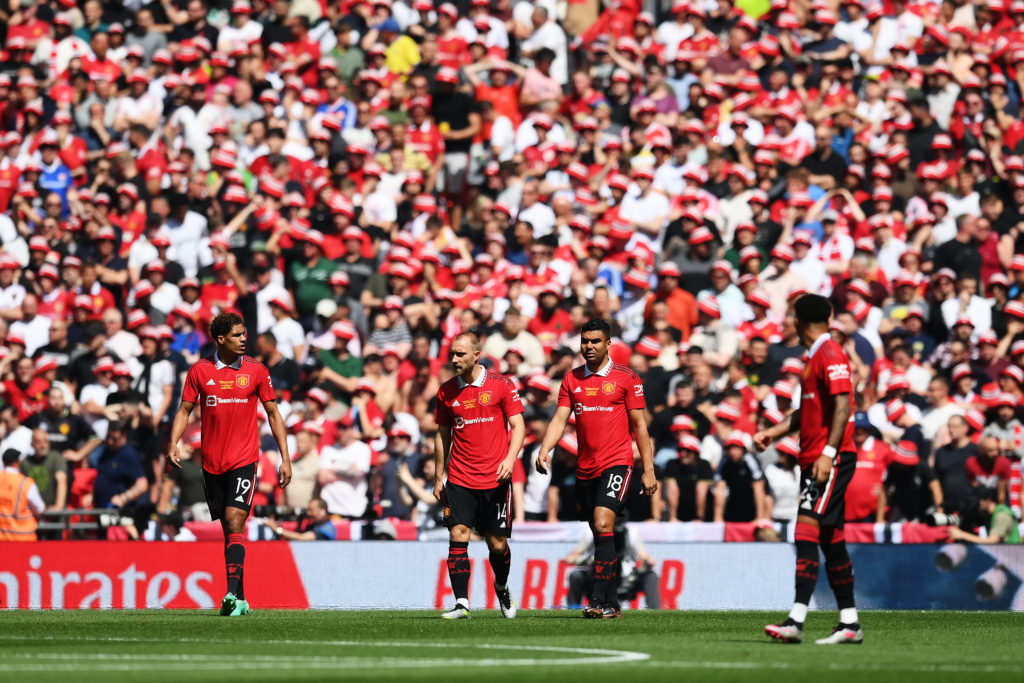 Ilkay Gundogan caught the ball on the volley leaving David de Gea motionless and hopeless as he could only watch the ball nestle into the top corner.
A truly woeful start for Erik ten Hag's men, a start that couldn't have possibly been worse. The early goal would have shaken up any game plan ten Hag had for the remainder of the game.
Captain Fernandes draws United level
The lead lasted until the 33rd minute, as Bruno Fernandes converted a penalty won following a Jack Grealish handball.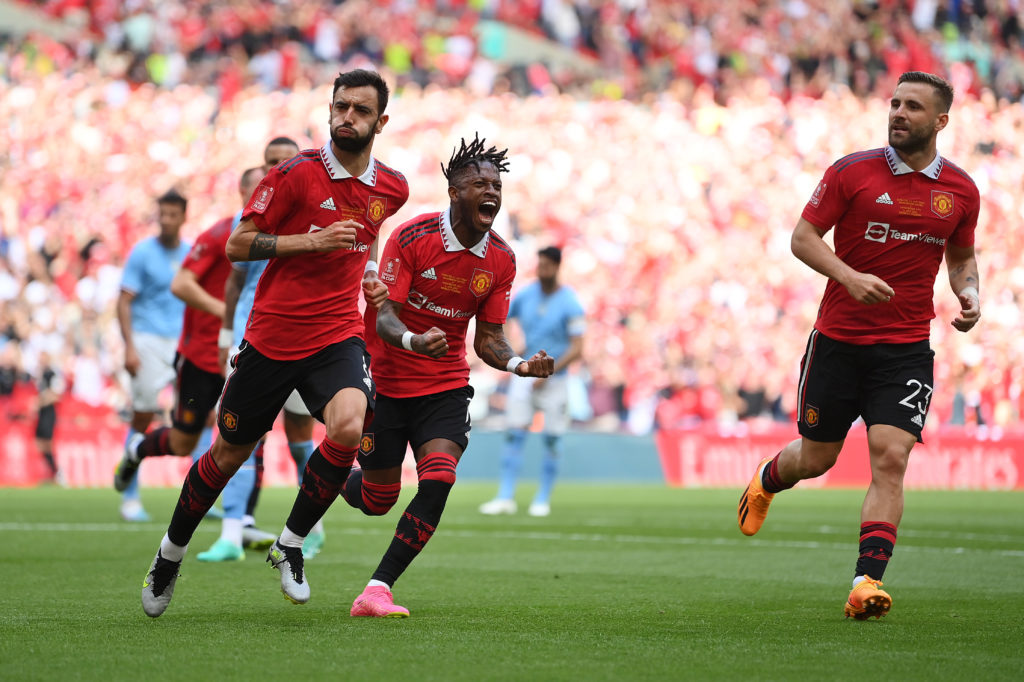 MORE UNITED STORIES
At first it looked as though it wasn't a penalty, however as play continued the referee was told to have a look at the incident.
He pointed to the spot for Fernandes to make it 1-1 sending Ortega the wrong way, game on. A passionate celebration in front of the City end, showing what this final means to the team.
David de Gea proves his doubters right
De Gea's contract renewal has been a hotly contested issue among the fanbase this season. Following his performance at Wembley today, it would seem he has proved all those doubters right.
At fault for letting the second goal go in, after only getting a weak hand to a shined Gundogan volley.
Along with this, his poor distribution meant United would continuously be under the City thumb. With inaccurate long balls more often than not finding themselves right back in the hands of City.
His constant errors make it impossible to defend him and ten Hag may well be rethinking that proposed new contract.
Big summer needed
Despite the close scoreline, the game demonstrated United's need for a good recruitment boost this summer. Multiple starters simply aren't good enough to be playing regularly next season, so now attention must be on getting deals done quickly.
It is likely ten Hag will be looking for at least four signings this window, a goalkeeper, midfielder and striker all desperately needed.
Major shakeup if we are to take silverware from City next season.
We go again next season
Despite the dagger that this is, the season has been hugely positive even before today's loss.
3rd place and League Cup win is something many would have been happy with and it's important to remember this in the wake of this derby loss.
A strong summer and ten Hag in his second season should make for an even better season next year.