Former Manchester United midfielder Marouane Fellaini has announced this will be his final season at Chinese Super League club Shandong Taishan.
For many, the signing of Marouane Fellaini in 2013 symbolised the very moment we knew the David Moyes era was off to a bad start. The big Belgian was a panic signing, and the only one that summer, after a botched transfer window.
However, since Fellaini's departure six years later, Manchester United have won less (one Carabao Cup in 2023), than the one Carabao Cup, one Europa League, and one FA Cup the club won during the midfielder's spell at the club.
Fellaini became the first player sold from Manchester United by Ole Gunnar Solskjaer, when he was sent packing in January 2019, while the Norwegian was still interim boss.
READ MORE: Manchester United transfer history 2013 to present day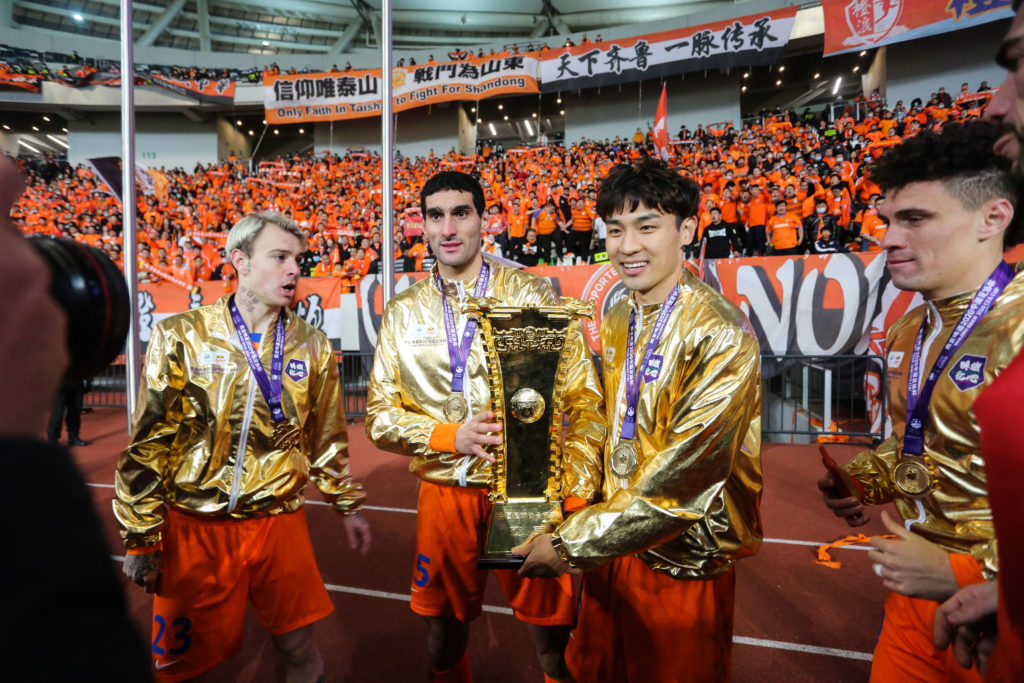 Marouane Fellaini aiming for another new start
Marouane Fellaini has stayed at Shandong Luneng ever since he signed for the Chinese club, who since had a name change to Shandong Taishan. However, he has now decided to start looking elsewhere.
In a message posted to his 2.4 million followers on Instagram, Fellaini wrote that this season will be his final one with the club.
He said: "At the end of this season, after five years, I will say goodbye to the great club of Shandong Taishan FC.
MORE UNITED STORIES
"As I have always done, I will give everything that I have in me to try to win another trophy this season."
The Chinese Super League is current 24 matches into a 30 game league campaign, with the final match in November.
Fellaini's contract is set to expire in December 2025, Transfermarkt claims, but it is expected the club will cede to the 35-year-old midfielder's wishes and let him depart.
Fellaini success in China
Marouane Fellaini has been a low-key success in China, where his team currently rank second in the league.
He won the league title in 2021, and the Chinese Cup three times, in 2020, 2021, and 2022.
The gangly midfielder may not longer have his iconic frizzy hair, but he is an awkward opponent for teams to defend against.
Former boss Jose Mourinho managed to use him quite effectively at times. As a plan B, he often created havoc from the bench, in a way United wanted Wout Weghorst to do earlier this year.
Fellaini's next plans are unclear. A move to Saudi Arabia is possible. But expect to see a random transfer link back to the Premier League sometime in January.
Related Topics