Manchester United are very confident a move to sign Rasmus Hojlund from Atalanta was the right one.
This week Gary Neville lamented Manchester United's inability to sign an instant game-changer like Harry Kane, and these takes will become more frequent this week with the Red Devils taking on Bayern Munich.
Another player linked at the start of the window was Napoli's Victor Osimhen, who similarly proved to be out of United's price range.
A move to sign Rasmus Hojlund was struck, even if the £64 million was more than anticipated, it is a fee that could go on to prove a bargain.
READ: Confirmed Manchester United transfers in, out, loans, releases, youth for 2023/24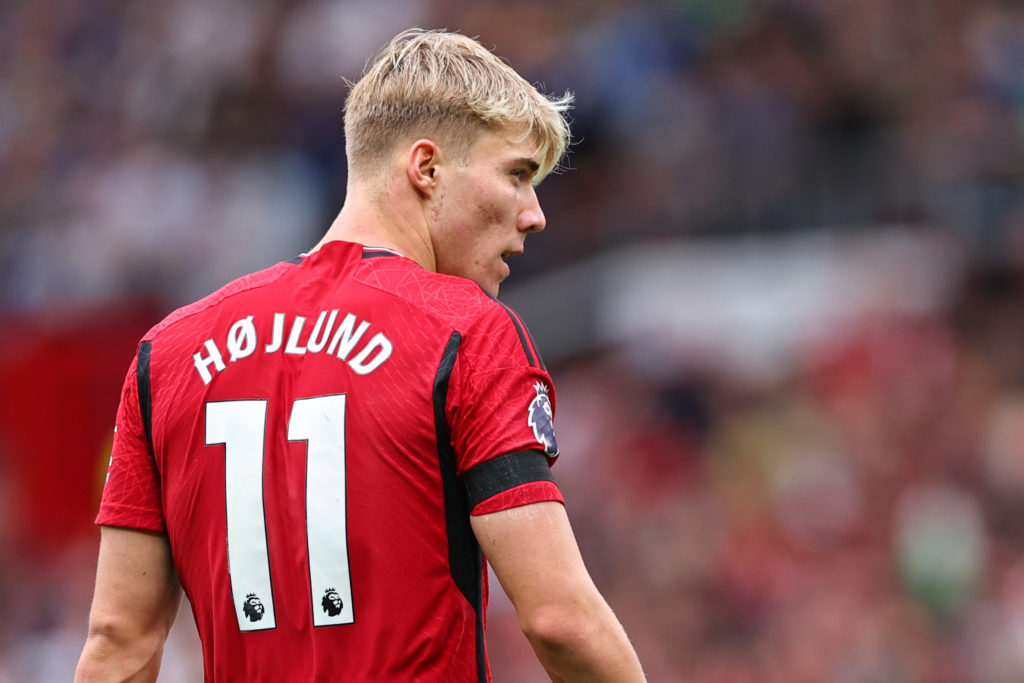 Rasmus Hojlund impressing Manchester United
Speaking on The Debrief podcast, Fabrizio Romano says Manchester United are confident they made the right decision to sign Rasmus Hojlund.
Romano explained: "They are very happy with him, because they believe the potential of Rasmus Hojlund is to arrive at that level, the level of super strikers.
"He's very young guy, he had one season in Serie A with Atalanta and he was at Sturm Graz, it will take time and the message from Manchester United from Erik ten Hag to his teammates was we have to wait for him, to give him time, because the potential is incredible, but the difference to play for Manchester United to Atalanta and to Sturm Graz with all due respect, is completely different environment, pressure.
MORE UNITED STORIES
"They are very happy with him. They believe he is a very serious guy, professional, again with incredible talent."
Romano went on to add that United are pleased with Hojlund's early impact across the two matches he has played in.
He said: "Honestly they were very happy with his (full) debut, he was unlucky with the goal disallowed so, so they believe he's the perfect player for the idea of Erik ten Hag, a fast, striker, who can help, also hard work with the team, so they believe they've got a very good player."
Rasmus Hojlund is still only 20
Rasmus Hojlund is still only 20 and has a huge task to lead the line for the club with the most pressure on the planet. It already looks like he has the personality to embrace the challenge rather than shy away from it.
Early signs look positive, that Hojlund will score if he is given the right service, and the challenge ahead is for United to ensure he gets given enough good opportunities to score.
What he needs from United fans is support, and patience, because the media will get on his back, seeing only his price tag and not his age. The club have bought him for the long-term, and not as a quick fix, and Romano's comments underline the excitement about how good the deal could turn out to be.