Jamie Carragher has led the criticism of Manchester United midfielder Casemiro early this season. Now one of his former Liverpool teammates has issued a strong rebuke.
Manchester United's tactics in the first two games this season have left Casemiro over-worked in midfield, and this has bemusingly led to a lot of criticism of the Brazilian.
Casemiro, admittedly, hasn't been perfect, but some of the analysis has been short-sighted. Jamie Carragher has led it, blasting the midfielder as a 'panic buy', via The Telegraph.
A surprise voice of reason has emerged, via talkSPORT of all places, with Danny Murphy standing up for the Manchester United midfielder.
READ: Confirmed Manchester United transfers in, out, loans, releases, youth for 2023/24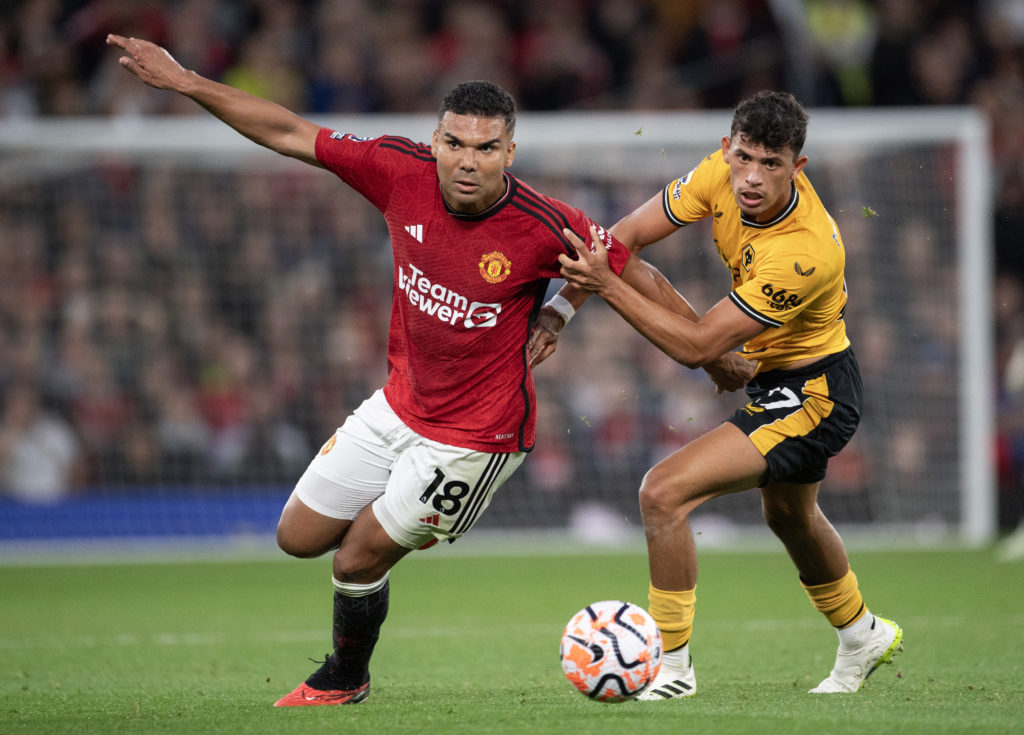 Casemiro a 'wonderful player'
Danny Murphy spoke up for Casemiro and also took a dig at bizarre comments from Graeme Souness last season which labelled the midfielder a 'steady Eddie'.
Murphy said: "'He's a holding midfielder, if he was playing in a midfield that had a better defensive, tactical set-up, he wouldn't look as isolated as he has done in the first two games.
'He's a wonderful player, you don't win the Champions Leagues [five] he's won playing in Madrid for the years he had, if you're a 'Steady Eddie' – you don't stay in that team.
MORE UNITED STORIES
'He's better than a "Steady Eddie" and he's very good on the ball, he can see a pass and he can score a goal.'
Successful partnership will resume
Manchester United are set to change the midfield setup this weekend, by necessity, with Mason Mount out injured.
This is good news for Casemiro, with Christian Eriksen set to slot back in alongside him. The pair had a successful partnership last season.
It's also worth noting that Casemiro started last season a little slowly too, after his late move. A few games in, he was unstoppable, and hopefully he will be back to his best soon, and really show up the criticism for being a huge overreaction.
Related Topics