Former referee Dermot Gallagher came out last week and said Manchester United should not have had a penalty against Tottenham.
So what would he make of Manchester City being awarded a penalty for a close range handball against Sheffield United?
Gallagher backs City penalty call
Speaking to Sky Sports' Ref Watch segment, Gallagher was adamant that the decision to award City a penalty was correct.
He explained: "I thought it was a penalty. I thought it was a penalty when I first saw it. His arms are up like that.
"He's blocked the cross, the cross was going to Haaland. That's the difference, if his arm wasn't up there the ball goes to Haaland."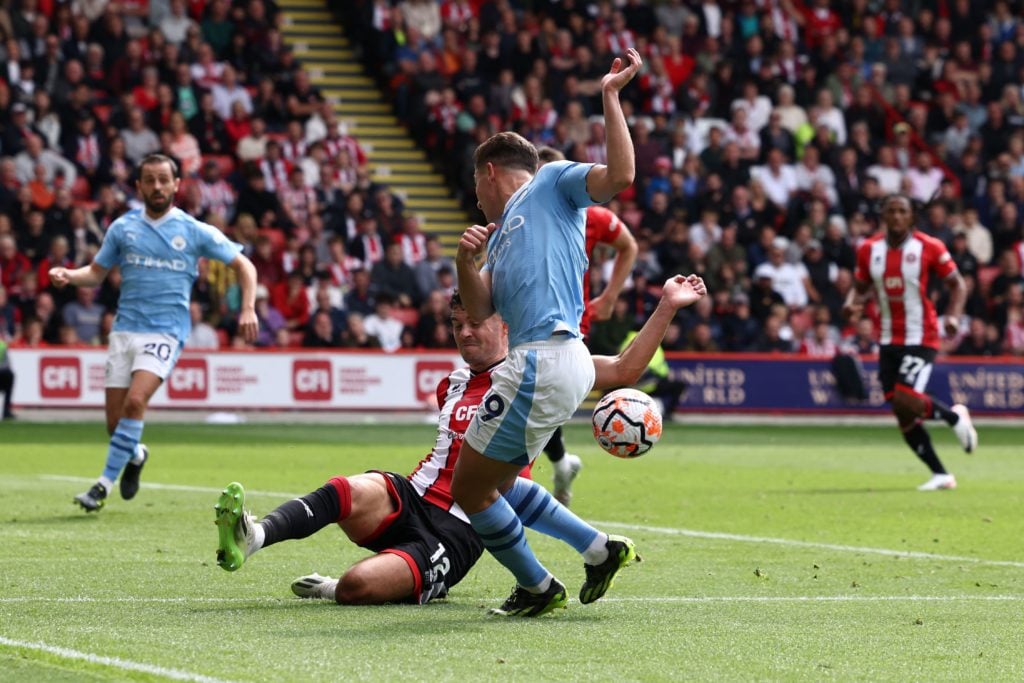 Inconsistency
These comments come just one week after Gallagher insisted Manchester United should not have had a penalty after Cristian Romero handballed Alejandro Garnacho's goal-bound shot.
Gallagher told Sky Sports News' Ref Watch segment last week: "I would say 100 per cent no. The feeling is he was so close.
Yet, the decision to award City a handball penalty came from even closer range.
MORE UNITED STORIES
Sheffield United boss Paul Heckingbottom was not in denial that the cross hit John Egan's arm, but he lambasted the inconsistency we see week to week.
He told The Mail: "My initial thought was that it's hit the arm, but is there any point of having VAR if the same decisions are not being given every week? I don't know where we're going with it all."
Is it any wonder there is such inconsistency, when former referee Gallagher goes on TV one week to insist a handball is '100 per cent not a penalty' one week, and then comes out and vouches in favour of another a week later.
Opposing fans may claim Manchester United get all the decisions – but we can say with certainty that simply is not true…
Related Topics