Former Manchester United man Demetri Mitchell has made a valid point about Lisandro Martinez for his defensive error against Brighton – whilst also defending Harry Maguire in the process.
United lost 3-1 to the Seagulls on Saturday, further adding to their torment in what is already seeming like a bit of a nightmare season.
There have been so many problems already. Poor performances, disciplinary issues, allegations against players – the list goes on.
Even players who are usually ever so reliable seem to be slipping up. That's inclusive of Lisandro Martinez – who got absolutely sent for Brighton's second strike.
READ: Man Utd Fixture List 23/24: Next Game, Key Dates and More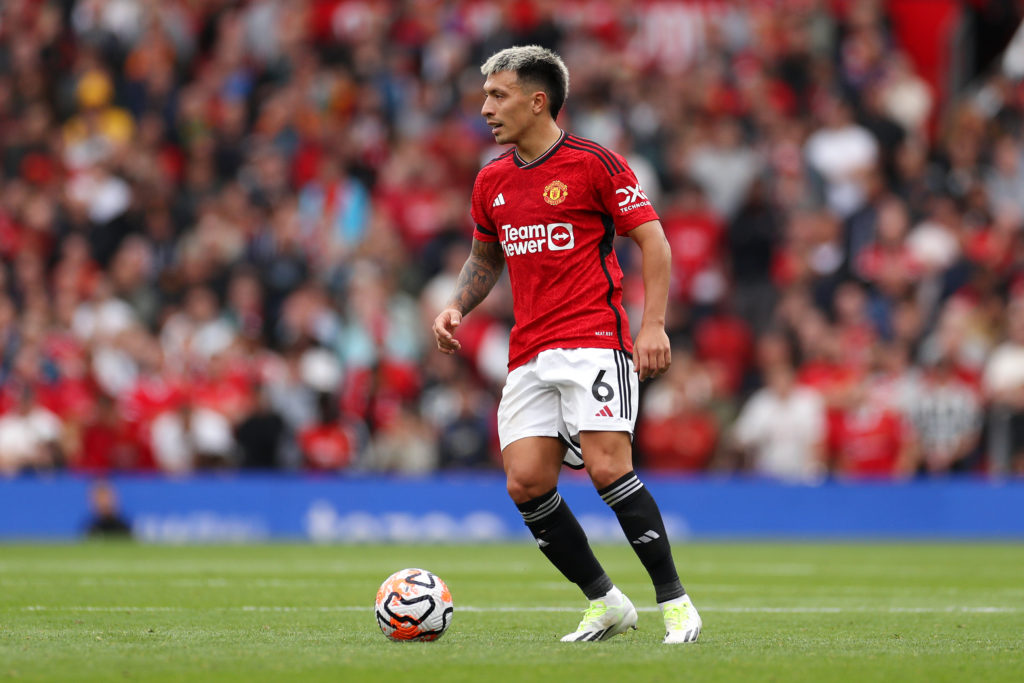 Martinez dropped by Gross
The second goal was an absolute killer for Manchester United. It gave the Seagulls complete dominance in the fixture and actually spurred them on to get another goal.
It was a sublime finish by the German. Gross absolutely sent Martinez with a filthy drop of the shoulder then dispatched neatly to Andre Onana's left.
MORE UNITED STORIES
Demetri Mitchell on Martinez
Former Red Devil Demetri Mitchell had his say on this goal. He quote Tweeted the video with the following:
'If this was Maguire he'd be getting death threats.'
Mitchell simultaneously criticises Martinez here, but also defends his fellow countryman Harry Maguire. The £80m man has received so much stick as of late and appears to be scrutinized for every single little error he makes on a football pitch.
We can't disagree with him. This would've been plastered everywhere if it was Maguire. He's become a bit of a footballing 'meme' in recent years – which is sad to see as he's evidently a quality player.
As Martinez is hailed as a top-quality centre-half, this went somewhat unnoticed in the media. We think, as does Mitchell it would have been a completely different story if that was Maguire getting sent for a hot dog.
Peter Schmeichel on Martinez
Another ex-Red Devil also had his say on Martinez following his performance against Brighton.
He claimed that Martinez was 'trying to be a hero' when trying to block Pascal Gross' goal that gave Brighton a 2-0 lead.
'It is kind of what happens at Manchester United at the minute, it is very individual," the former goalkeeper told Premier League Productions.
"Players, for instance, Martinez here, are trying to be a hero and get in and block,' he added. "People know this. If we look at him there, he puts himself in a position directly in line of the goalkeeper.
"He should be closing down rather of just stood up trying to block. If you want to block, don't turn your body, stand tall. Clearly, things aren't right for Manchester United."
Related Topics