Real Madrid have agreed to sign Chelsea's Kepa Arrizabalaga on loan, which spells major bad news for David de Gea.
David de Gea just can't seem to catch a break this summer. First, he's binned off by Manchester United, with the club letting his contract expire and acquiring the signature of Andre Onana instead.
Then he's heavily linked with a 'dream move' to Real Madrid, which nearly materialised over eight years ago – with the situation looking ideal for both parties.
But now a recently confirmed loan deal has evidently proven de Gea will not be making the move to Madrid, with a fellow Spanish Premier League keeper on the move instead.
READ: Man Utd Fixture List 23/24: Next Game, Key Dates and More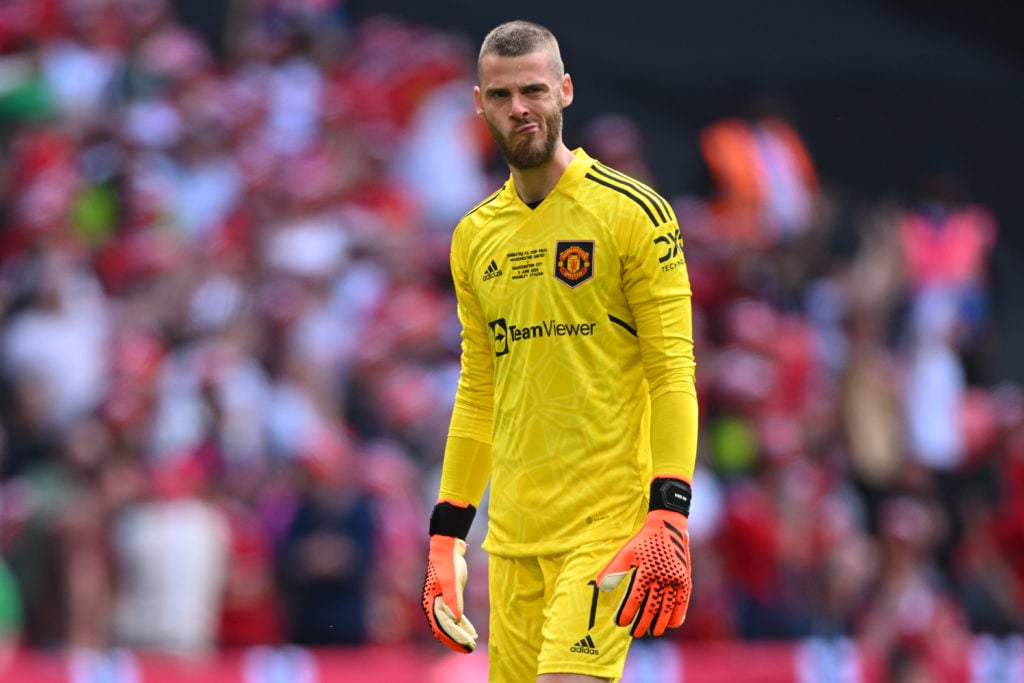 Kepa makes Real Madrid loan move
As reported by the ever-reliable Fabrizio Romano – Kepa Arrizabalaga has secured a loan move to Real Madrid.
This comes after news that Thibaut Courtois had done his ACL, meaning that he would be out for the majority of the season.
MORE UNITED STORIES
This meant that the European giants had to act fast in their search for a new keeper.
It was reported that de Gea was on the shortlist of keepers in Real's sights and TalkSport also reported that he is in 'advanced' talks with the club, in what is a remarkably quick turnaround.
It looked destined that de Gea may finally get his 'dream move' – but this evidently now isn't the case.
Why this is bad news for de Gea
The new season is well and truly here and de Gea is still without a club.
He has had offers from Saudi clubs, but the Spaniard still believes he is capable of playing at the top level in European football.
However, it has become clear to see that offers are really dwindling and he needs to make a decision quickly if he wants to play football this season.
It's quite sad how it's all playing out for Dave. We hope he gets something sorted very soon.
Related Topics