Manchester United finally completed the signing of Moroccan midfielder Sofyan Amrabat from Fiorentina on Friday as the deal was announced just 30 minutes before the close of the transfer window.
The 27-year-old didn't feature against Arsenal at the Emirates Stadium and was sorely missed as United succumbed to a 3-1 defeat despite seemingly winning the game late on.
Christian Eriksen started the game and seemed to show his lack of defensive concentration as he failed to mark Martin Odegaard who swept in the equaliser, barely 30 seconds after Marcus Rashford's opener.
After the game, Erik ten Hag spoke about just what the Moroccan midfielder will bring to a side that has struggled in midfield this season.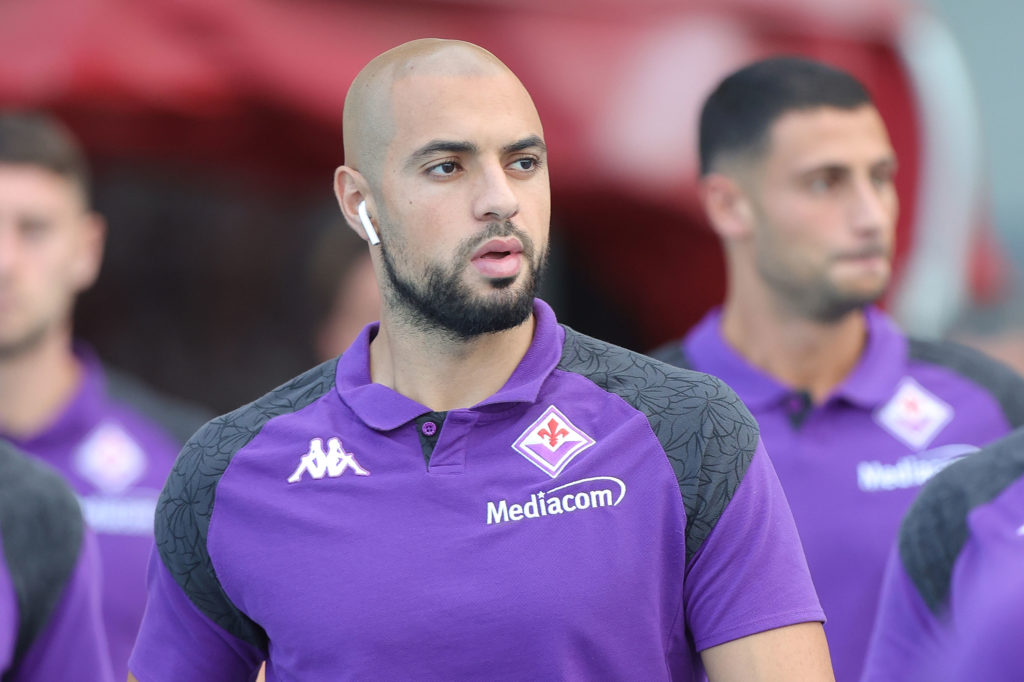 Where Amrabat is expected to play
Due to the lateness of the move, Amrabat was ineligible for Sunday's Premier League match at Arsenal and his shirt number will not be revealed until the move has been ratified.
Ten Hag explained to the United website what excited him most about the move: "It was already, from the start of the season, one of my wishes to get another [number] six, a holding midfielder, in the squad because through the season you need that depth there.
"In that position, we only had Casemiro who can play really well there. With others we have to make compromises but, with Sofryan Amrabat, we have another one.
Amrabat alongside Casemiro
Despite Ten Hag seeming to imply that Amrabat is another number 6 option who can rotate with Casemiro, he also explained why the pair can play in the same midfield.
MORE UNITED STORIES
"Also he can play alongside Casemiro because he can also play a little bit higher on the pitch," Ten Hag claimed. "So it's very good to have him and I think he fits very good to Premier League football, to Champions League football. I think the demands are strong.
"He is very dynamic, he's very good in the duels. So we are pleased that we have him at United and I think he will contribute to the high targets we set."
It seems likely that, once the international break is over, the Moroccan midfielder may well be lining up alongside Casemiro in the heart of the midfield.
Related Topics