At Old Trafford today, Rasmus Hojlund was unveiled in front of an amped up crowd, giving fans a taste of things to come.
Hojlund's deal has been dragging along this week despite his medical starting on Tuesday.
It was well worth the wait however as seeing him walk out was goosebump enducing.
The confidence he walked out with, and the natural feel he had immediately gives us no doubt he will be a success at the club.
Hojlund won't be making his debut for at least a week or two however as he is carrying a small injury from pre-season with Atalanta.
Speaking post-game, Erik ten Hag has been full of praise about his latest acquisition.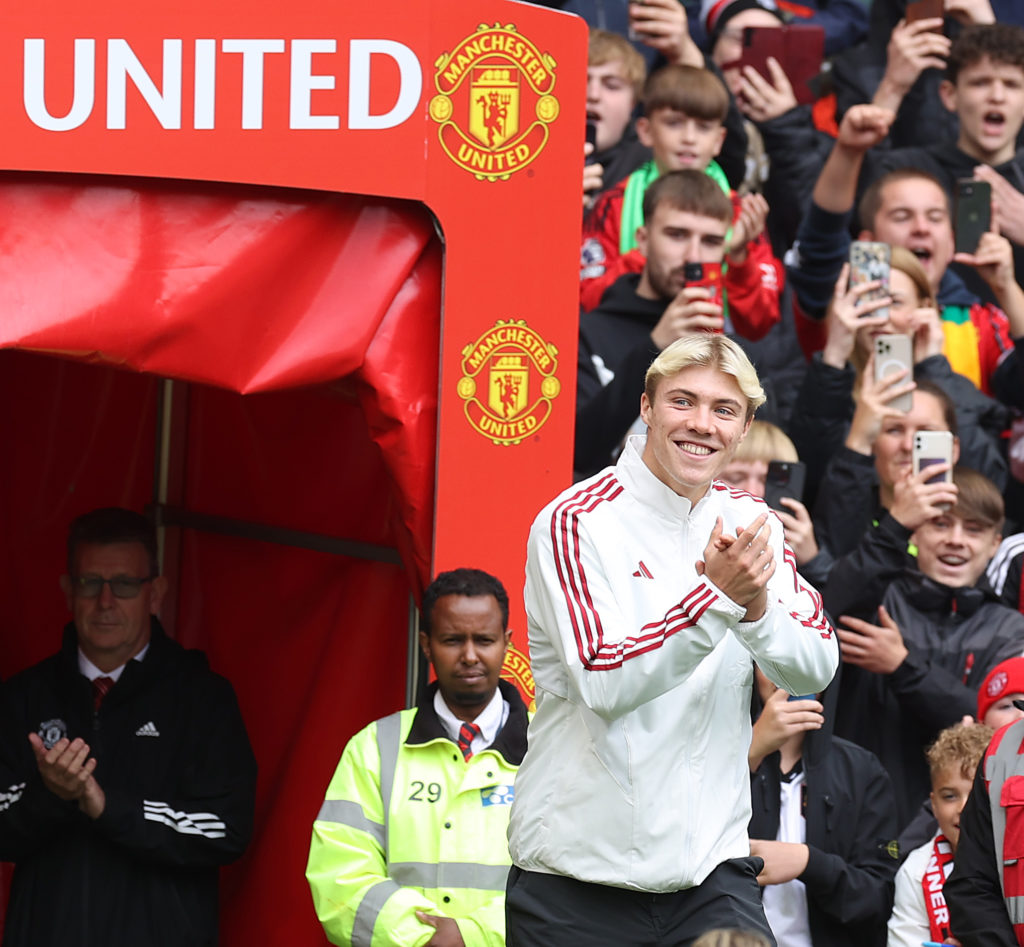 Ten Hag on what Hojlund brings to United
A striker has been high on ten Hag's list all summer, following last season's issues in the position.
From Cristiano Ronaldo to Wout Weghorst or even Anthony Martial, United struggled through the middle.
MORE UNITED STORIES
That is something ten Hag acknowledged and now expects to be solved.
Speaking to MUTV he said:
"He is a real front man. Very direct through the goal. Very good presser. Physical presence. In the balance of this squad, we needed that."
The boss continued to say that: "I think he has such huge potential. First it is up to him to explore it, and I'm sure the team was waiting for a guy like him, and they can integrate him. Then he has to prove it."
Finally ten Hag suggested that Hojlund is focussed on scoring, "It's all that's in his [Hojlund] mind. He wants to score goals."
How long will Hojlund be out?
With the announcement game the blow that he is currently building up match fitness and won't be available immediately.
This sees him miss tomorrows game against Athletic Bilbao in Dublin however he could be fit in time to feature against Wolves next Monday.
If he misses this we hope he would then be available for Spurs the week after.
With his absence it is likely that Marcus Rashford will start and he put in a claim for the position today as he scored and assisted.
Related Topics