Since Erik ten Hag became the manager of Manchester United back in the summer of last year, he has been very particular about the style he wants.
During phases of last season, United played a brand of football not seen for a long time at Old Trafford. There were big games where they dominated possession and chances, the 2-0 win against Antonio Conte's Tottenham Hotspur and the 1-1 draw against Chelsea spring to mind.
The side have also had games where they have struggled to retain possession, ceding control to the opposition who eventually would grind United down and claim the points. The late 3-2 defeat to Arsenal and the late 1-0 defeat to Brighton spring to mind in that regard.
What can we expect from United this season?
"I think it's not so much different from last season, but we want to do it better. In every moment of the game, we have to improve." the United boss said.
"What fits this team is transition, both ways. When you want to have a good attacking transition, you need very good pressing. That's key, and so we work a lot on that, on moments where we are compact.
"From compactness, we press the opponent and that can be at different levels on the pitch. But we have to play proactive defending — and once we have the ball we have to keep the ball or go on a transition."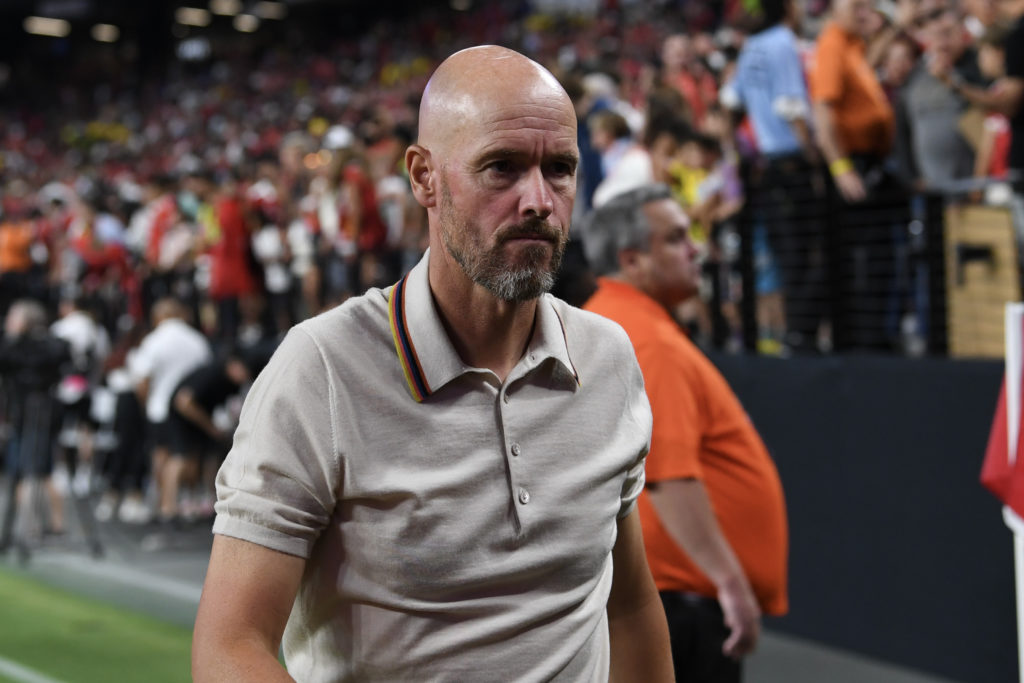 It's interesting that the United boss still maintains they're a transition side, despite fans' perception of the Dutchman being a possession-heavy manager.
Have United proven what the manager has claimed?
Whether the United players have backed up their manager's hopes for the season and for the side to be one of the best counter-pressing and transition sides, again remains to be seen.
MORE UNITED STORIES
United have pressed particularly well in games so far, particularly Arsenal and Leeds, but nevertheless, there is always room for improvement.
The second half in particular against Borussia Dortmund was very disappointing, a lot of United's first-team players seemed a bit leggy on the pitch, which, with just two weeks left until the season starts, will be of concern for Ten Hag.
Related Topics