A big day is underway for Manchester United and Erik ten Hag, with the new boss officially starting work.
Ten Hag was at Selhurst Park to watch United take on Crystal Palace on Sunday, and he will hold his first press conference at 12pm on Monday.
He has also conducted his first interview with United's official website, where he has talked about his short and long term plans.
Ten Hag says he believes this current Manchester United squad has a lot more ability than it is currently showing, and wants the team to play attacking football.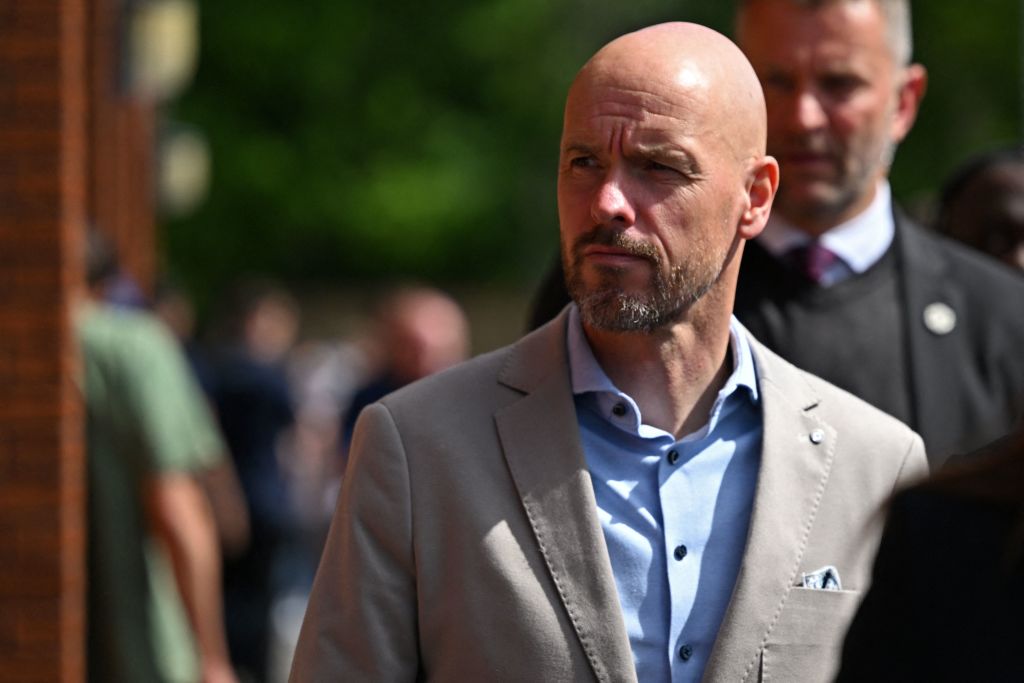 Ten Hag wants to play attacking football
The new Manchester United manager says he needs the players to be fully focuses and respond to his 'high demands'.
He said: "We have to bring structures in the way of playing, so we can play attacking football.
"Everywhere I was in my career, I have high demands on my players. I expect them to fight and give 100 per cent."
Ten Hag also added that pre-season training will start in just over one month's time. He also pledged he will look to strengthen the squad in certain areas.
He explained: "First, we have a break. We will start pre-season on 27 June and I will get a few of the squad, [a few] of the individual players. In certain positions we want to renew the squad, but as I said, one year ago, this squad was second in the league, so there is potential and I'm really looking forward to co-operating with the squad."
INSIGHT: Erik ten Hag worked for two years at Bayern Munich II, learning from first team boss Pep Guardiola.
IMPACT: After a spell at Utrecht, Ten Hag was hired by Ajax and within 18 months had led them to a Champions League semi-final.
TROPHIES: Ten Hag has won two Eredivisie titles with Ajax and two KNVB Cups, and hopes to win a third title this season.
GOALS: Ajax have scored 98 goals in the league this season and conceded only 19 in 34 matches.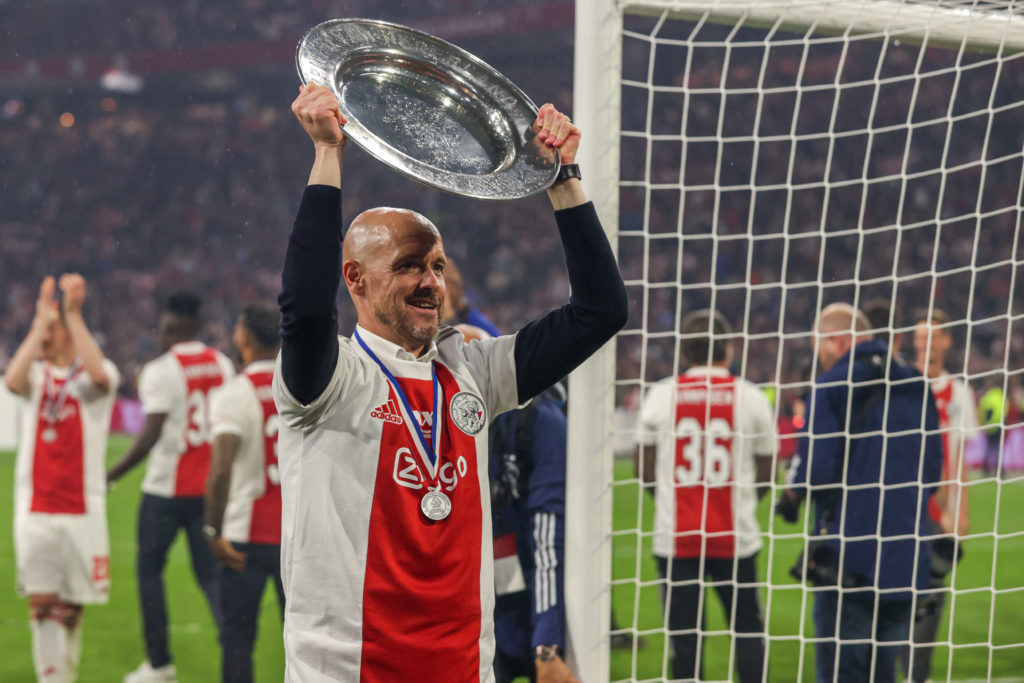 United have just finished in sixth place after a very poor season. Ten Hag believes he can help United improve, but it may not be an immediate transformation.
He said: "Accept the current situation but also know one year ago, this club, this team was second in the Premier League. There's potential and now it's up to us to get that out.
"It's a process, it will take time but I'm convinced we will come to that point where we get success. We have to work hard and it has to be based on the right philosophy and strategy."
He added: "The intention is to play fantastic football. If we can't play fantastic football, we still have to win."
Ten Hag's assistant coaches Mitchell van der Gaag and Steve McClaren have also been confirmed by the club.
The Dutchman has a big job to do, but it feels like the only way is up. It is great he is at the club already, looking to get started, and United can finally move on from a woeful season.
Have something to tell us about this article?
Let us know