Erik ten Hag has conducted his press conference before Manchester United host Fulham in the FA Cup quarter-finals.
United are preparing for their final game of March before the international break and looking to book a second trip of the season to Wembley.
Ten Hag was asked about Casemiro, for whom the match is the first of the four domestic games he will miss after his second red card of the season.
Or rather, a reporter tried to ask him about the midfielder, but the Dutchman interrupted and shut down the line of questioning halfway through.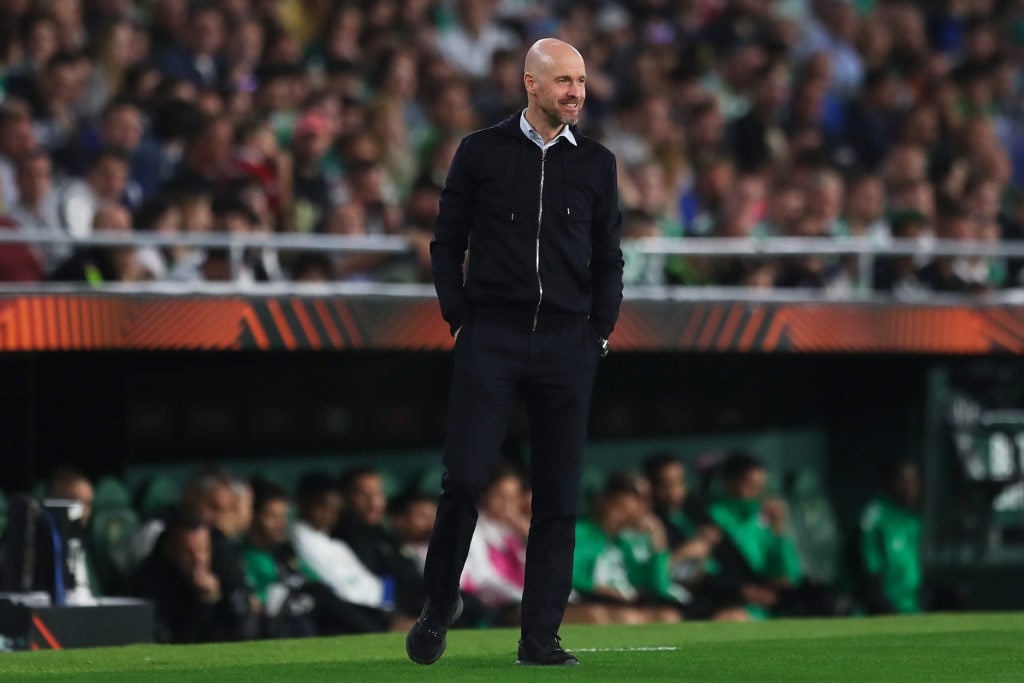 Erik ten Hag press conference before Manchester United v Fulham
The reporter started: "Erik, this is the first of four games without Casemiro now, how much thought have you given to how…"
Ten Hag interjected: "We have had many more games without Casemiro."
The reporter continued: "Well that's true and have those games without Casemiro, because it's fair to say not all of them have gone particularly well…"
Ten Hag: "We have done really well without Casemiro. Against Arsenal, the two against Leeds, I remember all the games and I think we did really well also without Casemiro at the start of the season. I want to have Casemiro available, because he has a huge impact on our game.
"We also won many games without Casemiro and we have to do it with other players. It's about the players who are available."
Last month, Ten Hag was similarly on the front foot when asked about Harry Maguire 'returning' against Leeds when he had played against Bournemouth and Reading since the World Cup.
Even elsewhere in the press conference, he told another reporter to go back and find his comments where he had already been asked about whether Marcus Rashford could score 20 or 30 goals this season.
Ten Hag does not give the media much and made it clear who was boss once again in the press conference this afternoon.
He is not one for excuses and will be looking for four wins out of four in the games without the Brazilian anchorman who has been so good this season.
Have something to tell us about this article?
Let us know