Manchester United manager Erik ten Hag managed to deal with the Cristiano Ronaldo 'problem' he inherited. As it turns out, this was just the start.
The first part of the 2022/23 season was dominated with discourse about Cristiano Ronaldo, who had not attended pre-season, amid a combination of personal reasons, and agitating for a move away.
Erik ten Hag's press conferences were dominated by questions over Ronaldo, and when the decision to part ways with the striker by mutual consent was announced last November, it was a relief for all concerned.
The widely held view was that Ten Hag dealt with the Ronaldo situation well, and held his ground where weaker managers would have been swallowed up. But as it turns out, the drama is not over.
READ MORE: Manchester United transfer history 2013 to present day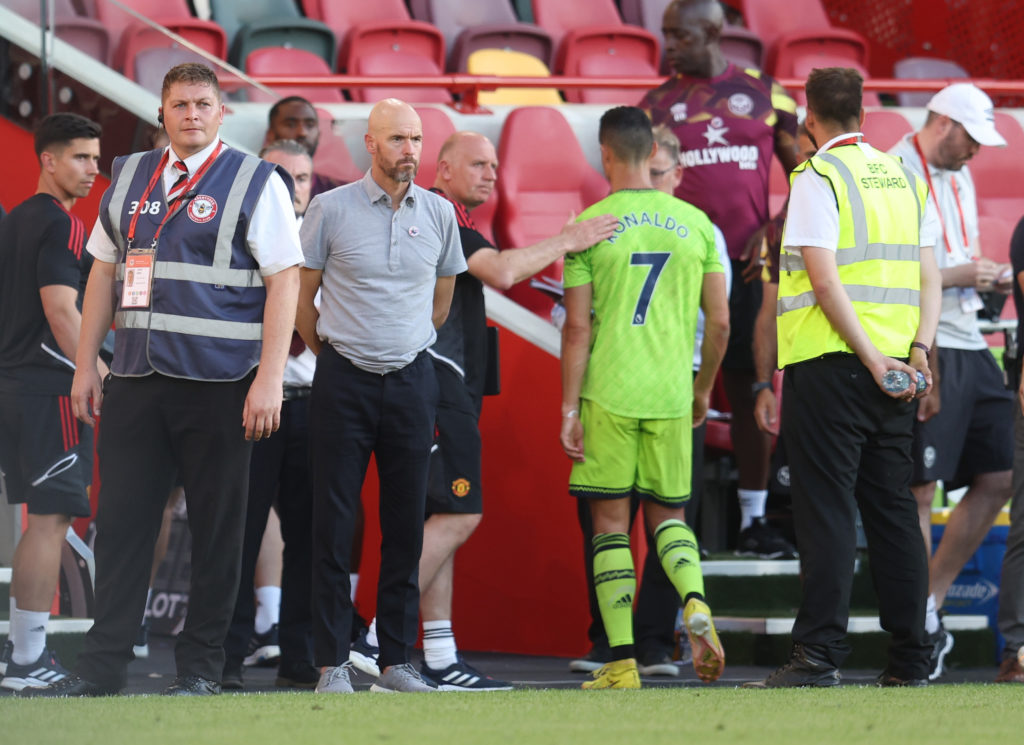 Manchester United drama continues
Cristiano Ronaldo's second spell at Manchester United seems long gone, and yet, the situation at the club is far from calm.
Major problems are continuing at Old Trafford, on and off the pitch, with ESPNFC pundit Craig Burley laying out the ridiculousness of the situation.
He explained: "Erik ten Hag probably thought he had no bigger problems than he had to face last year with Ronaldo.
MORE UNITED STORIES
"He thought it can't get any bigger than going toe to toe with one of the greatest players of the generation, a club legend, an icon. 'I sort him out and I won that battle and that's going to be my biggest battle'
"Since then among other things, the Greenwood problem that Man United dealt with so badly and were going to go in a different direction until they were railroaded into doing what they did.
"Jadon Sancho last weekend, Antony, and the injuries, it's a horrendous start on and off the field, and they've not played well either."
Weak leadership above Ten Hag
Erik ten Hag is not helped by weak leadership above him at Manchester United, which ultimately stems back to the Glazers, who drag their feet over a potential sale, to the point many observers believe it will not even happen at all.
Chief executive Richard Arnold has not covered himself in glory either, and has been widely criticised over the Greenwood fiasco.
If there is one thing all this has shown, it is that there is always a crisis around the corner with Manchester United.
That's what happens when a club of this size goes a decade without a league title. That may not be Ten Hag's fault – but it is certainly the Glazers'.
Related Topics