Erik ten Hag has named three Manchester United players who were key to winning the Carabao Cup final.
United beat Newcastle 2-0 at Wembley, scoring both goals in the first half as Erik ten Hag lifted his first trophy as Red Devils boss.
Speaking after the game, Ten Hag praised his players after negotiating a tough schedule to beat Barcelona just days earlier in the Europa League.
He told the club website: "We have to suffer. We have to sacrifice every day to win trophies. It's about glory and honour and, if you want to win something, you have to do it. Otherwise, you don't get it."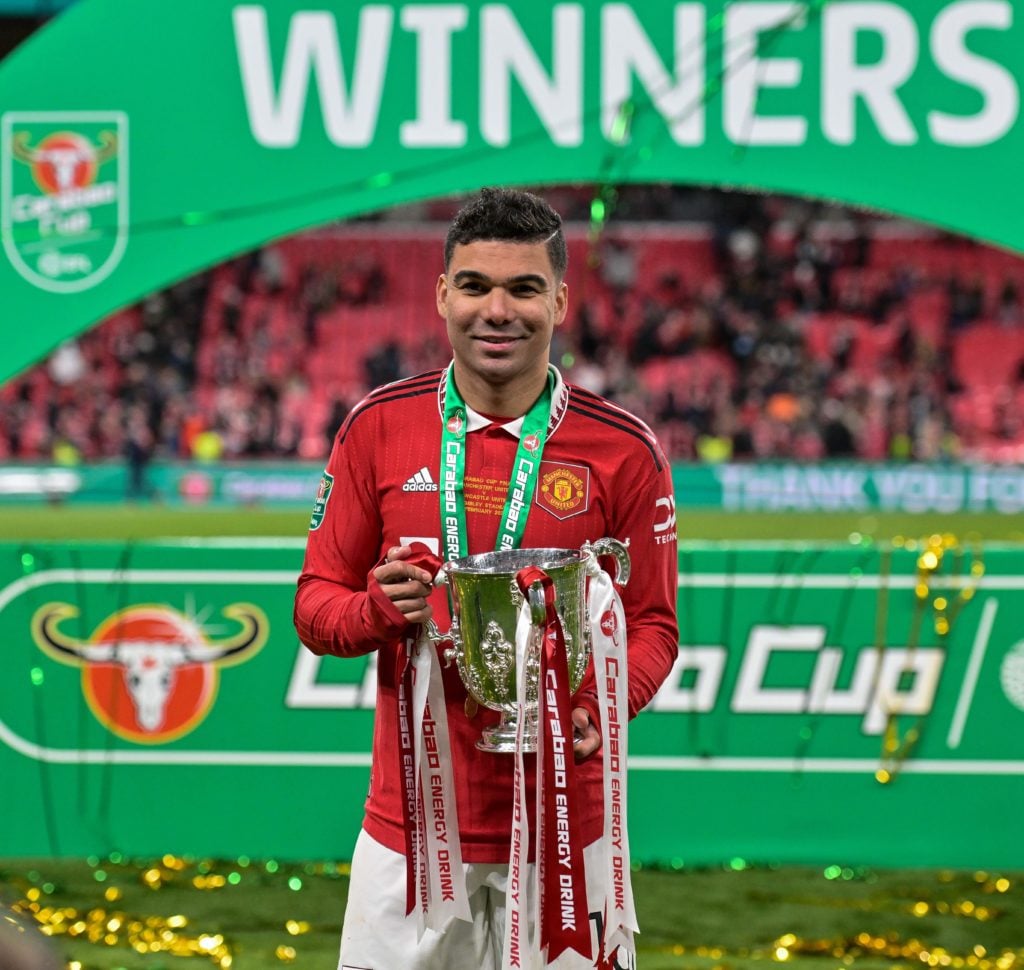 Ten Hag picks out three players
This was a day where Manchester United needed the team's leaders to step up and every players contributed with strong performances.
There were three in particular who Erik ten Hag said he was grateful for, referring to their experience of winning trophies.
He said: "Rapha Varane, Casemiro, David De Gea. They know how to win trophies.
"You need such lads on the pitch to point the team, coach the team, organise the team.
"Not only from a tactical perspective but also, especially, the mental perspective. It's so important, the winning attitude.
"They have to bring it in the dressing room and bring it to the team. In difficult situations, they have to handle it and that's what they did again."
This was really a factor which helped Manchester United against a Newcastle side which lacked experience.
Newcastle are a strong team who have done well this season, but the occasion proved too much for Eddie Howe's side.
Once we took a first half lead, we never looked like relinquishing it, with Casemiro imperious as he marshalled the midfield and protected the defence.
In addition to know-how, United's senior stars also showed hunger, absolutely determined to break the club's trophy drought, and they were self-confident in their ability to do it.
The win over Barcelona days earlier will have helped. On this form Ten Hag's side feel like they can beat anybody.
Related Topics
Have something to tell us about this article?
Let us know