One Manchester United player, since the appointment of Erik ten Hag last summer, who has been consistently brilliant is the new United captain Bruno Fernandes.
The Portuguese midfielder has been the club's best player this season and his consistent performances and his leadership qualities meant he was a shoo-in for the captaincy role.
One aspect of Fernandes' game that has been criticised is his relatively low passing accuracy compared to other midfielders in the division.
Fernandes's passing choices are all about risk and reward. His low pass accuracy will be forgotten if he provides the game-winning assist.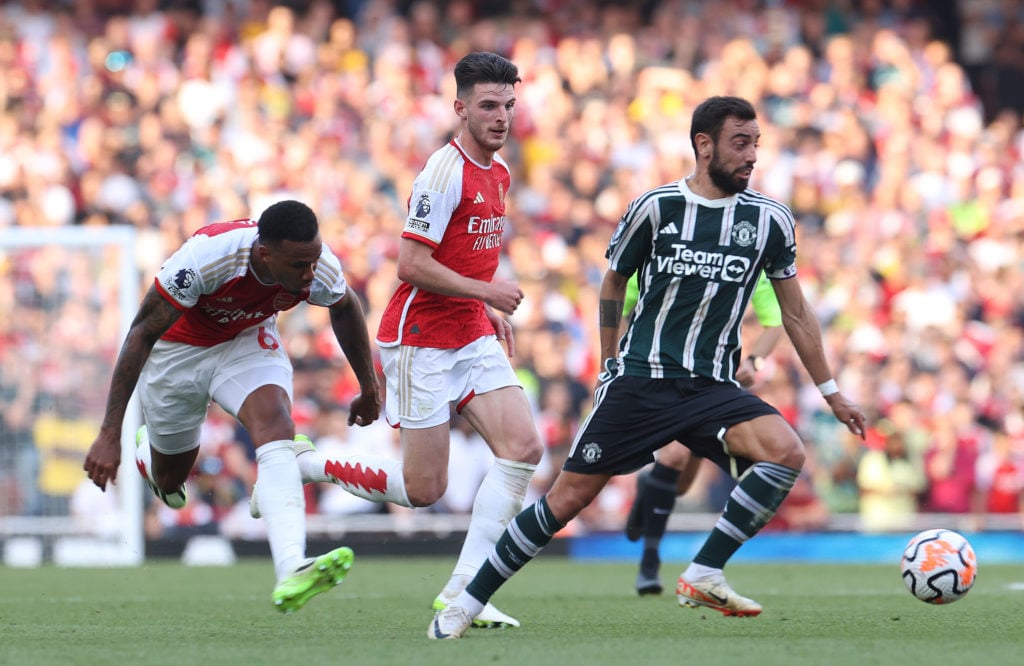 Erik ten Hag on Fernandes
The Dutch manager has added a new dimension to Fernandes' game and he was asked about the Portuguese midfielder during an interview with Sky Sports News.
"We have to give him support, give him the confidence to keep doing it," Ten Hag said. "Because he is such a genius at giving that final pass.
"It demands a lot. Firstly, intelligence. But also personality when it goes wrong several times and you keep trying to do it."
It is abundantly clear that Fernandes has the character and the personality to keep trying these passes, however tough they may be.
MORE UNITED STORIES
Ten Hag hopes for passing improvement
The Portuguese midfielder can play deeper, despite his low passing accuracy and can also play out wide and may have to against Brighton & Hove Albion this weekend.
The midfielder has arguably been the club's best signing since Sir Alex Ferguson retired in 2013 and he has only gotten better under the Dutch manager, despite his low passing accuracy.
"Of course, I wish that he could increase his pass completion but still affect the game in the same way with the key pass, the final pass. That is what he is aiming for."
A Fernandes who can improve his passing accuracy as well as retaining the risk and reward aspect of his game will be an even more well-rounded midfield option, which should send shivers down the spine to the rest of the Premier League.
Related Topics