Manchester United manager Erik ten Hag has made sweeping changes in the past year he has been in charge at the club.
When Erik ten Hag took over at Manchester United, he made one thing clear. He wanted 'control'. Without that, he feared he would not be able to enact the changes he wanted.
Part of this saw Ten Hag immediately dispense with the option of using former interim boss Ralf Rangnick as consultant. The previously agree deal was ripped up.
This set the tone for what was to come. Despite his time at United being cut short, history has been kind to Rangnick's assessment of the club.
READ: Confirmed Manchester United transfers in, out, loans, releases, youth for 2023/24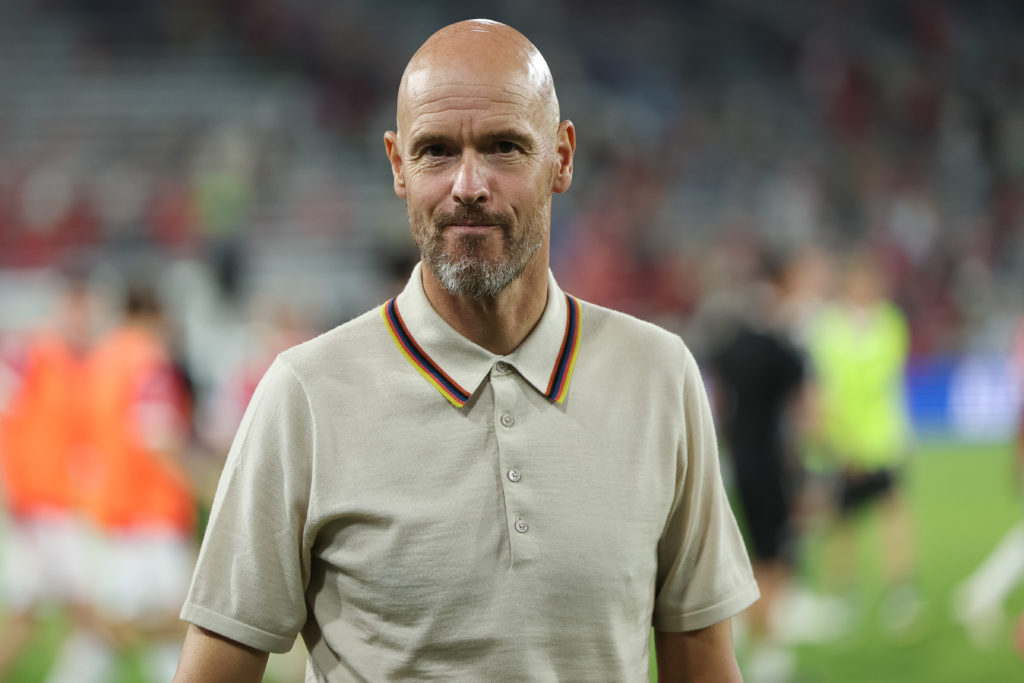 Rangnick said club needed open heart surgery
Ralf Rangnick got a close look 'under the hood' at Manchester United and was pretty startled by what he saw.
Rangnick didn't hold back in his press conferences. He was quoted by The Guardian: "It's not enough to do some minor amendments – cosmetic things.
"In medicine you would say that this is an operation of the open heart.
MORE UNITED STORIES
"If this happens and everyone has realised that this has to happen and if people want to work together then it makes sense and I believe it doesn't take two or three years to change those things. This can happen within one year."
Erik ten Hag has delivered a new spine
Erik ten Hag has delivered. Piece by piece, he has strengthened the squad and discarded the players who do not belong, or do not want to be at the club.
Edinson Cavani, Paul Pogba, Nemanja Matic, Juan Mata and Jesse Lingard were immediately released, players who had passed their sell-by dates.
The manager has recruited well, signing a new centre-back, left-back, winger, and two midfielders.
This transfer window he has added a new goalkeeper, new midfielder, and new striker. More could be yet to come.
David de Gea has gone, Harry Maguire will join him. The infamous McFred midfield has been dismantled, and Anthony Martial is being phased out.
Ten Hag has delivered the open heart surgery United needed. It's a process which is still ongoing, but the changes were necessary, and Rangnick has been proven right.
Rangnick wrong over De Gea
There was one area Rangnick got wrong, when he said United must keep David de Gea. He told Sky Sports: "I think apart from the goalkeeping, we need to make sure that we improve the squad in all areas."
Erik ten Hag tried using De Gea for a year, and came to the conclusion the Spaniard must be moved on.
New signing Andre Onana is bringing in a new era under Ten Hag's guidance, and once all the moving parts of the managers' new set up begin to get in-sync with one another, the team could become a force once again.
Related Topics