Manchester United goalkeeper David de Gea is still waiting for the final sign-off for his new contract.
There was a very mixed reaction when The Telegraph reported David de Gea was set to be handed a new Manchester United contract.
De Gea's season has seen him win the Golden Glove for the second time in his career, but also still plagued by the same flaws in his game which make him an incomplete goalkeeper.
An error against West Ham earlier this month was a final straw for many, but talk of his contract renewal has persisted to the point that most United fans accept it will happen, even if there is said to be no guarantee he stays as number one.
READ MORE: Manchester United transfer history 2013 to present day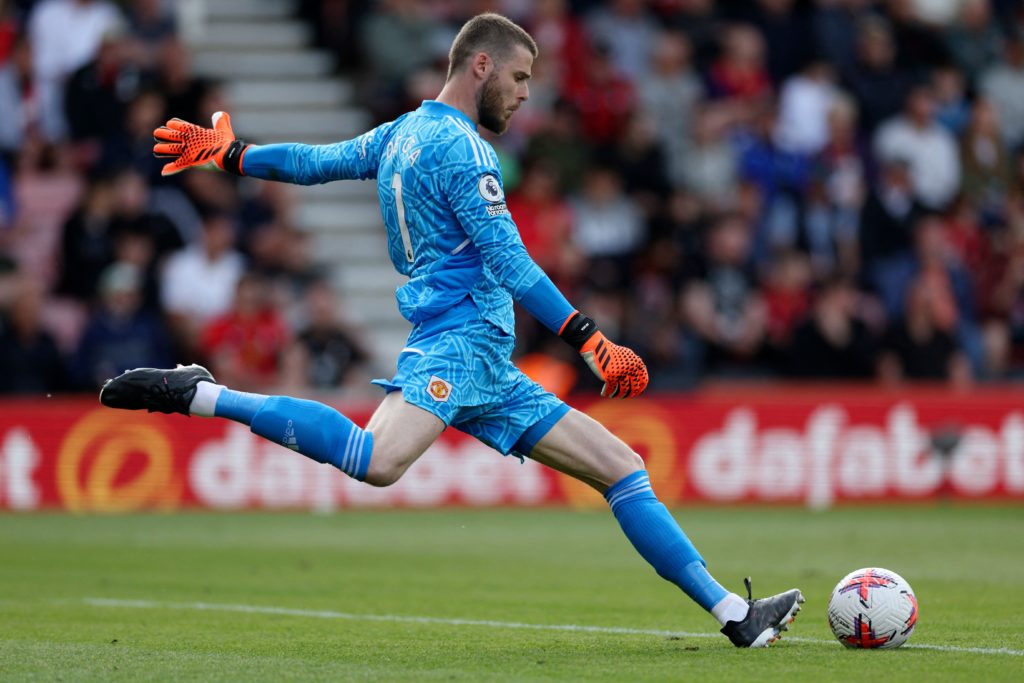 De Gea contract 'not signed off'
An updated report from The Telegraph has explained the hold-up preventing David de Gea's new contract from being announced.
Manager Erik ten Hag has not yet given the final sign-off on the contract extension.
The report states De Gea's contract is 'one of a number of key decisions to be made', with Ten Hag having a 'huge say' on what happens next.
Ten Hag may be keeping De Gea on his toes ahead of the FA Cup final, keen not to commit in case the goalkeeper makes a big error.
One way or another, it gives the impression that the manager is currently undecided, or in some doubt, over the Spaniard's future at Old Trafford.
Could Ten Hag just have been 'playing nice' to keep the peace before the end of the season, before ruthlessly letting De Gea go when his contract expires at the end of June?
Or is the hold-up just a formality, to be signed off once the current campaign is officially over?
In a few weeks we will find out one way or another. But if you are hoping United do say 'thank you and goodbye' to De Gea once the season is over, there is still a chance.
Related Topics
Have something to tell us about this article?
Let us know