Manchester United manager Erik ten Hag was asked after the game about Andre Onana's performance against Real Madrid.
It was a losing start for Andre Onana, conceding twice in the 2-0 defeat in Houston. The positive was that he completed all 90 minutes of his first appearance.
Jude Bellingham scored early on, before Joselu's late strike doubled Real's advantage.
Erik ten Hag spotted an error which led to this goal, which he put down to communication between Onana and the defence.
READ: Confirmed Manchester United transfers in, out, loans, releases, youth for 2023/24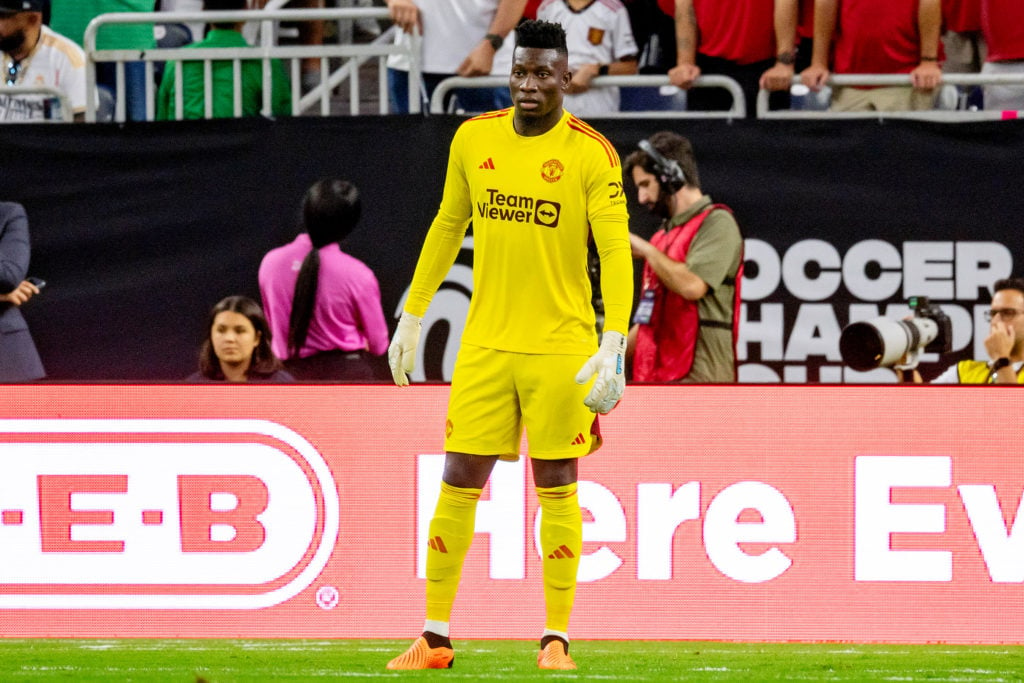 Ten Hag on Andre Onana
Erik ten Hag told MUTV that he was overall very happy with Andre Onana's contribution. He just was not pleased with how many chances the team allowed him to face, even though it was inevitable against a team of Real's quality.
He explained: "When you play against Real Madrid, you will concede chances because it's a very good team. But overall, really quite well. He was there when we conceded chances and I think everyone has seen he made a good debut."
"We have a lot of work to do between him and and the defending part.
MORE UNITED STORIES
"You could see the second goal where we are not closing the back post, it can't be that and a goal will come there and that's things that are the rules we have to follow. It will come quickly that we integrate that into our way of play."
Striker shy
Andre Onana overall was fine. It was never going to be seamless between him and the defence, in a game where United substituted the majority of the team with half an hour to go.
This is what pre-season is for, to identify problems, and learn, with the aim to solve them for the start of the season.
An upcoming match against Borussia Dortmund will provide another test, and an opportunity for United's defence to show some improvement.
It is also on Onana to communicate and order his defence about. That will become easier as he gets to know his teammates better.
The real problem is Manchester United's lack of threat up front. A striker shy performance saw United struggle to test Andriy Lunin in the Real Madrid goal. This is an issue United need to solve quickly.