Edwin van der Sar has made the decision to step down as the chief executive officer (CEO) of Ajax.
The former Manchester United goalkeeper has been CEO at the Dutch club for a grand total of seven years. He joined as a board member in 2012, before making the step up in 2016.
Edwin steps down after a tough season in the Eredivisie. The European powerhouses finished third and failed to qualify for the Champions League for the first time since 2009.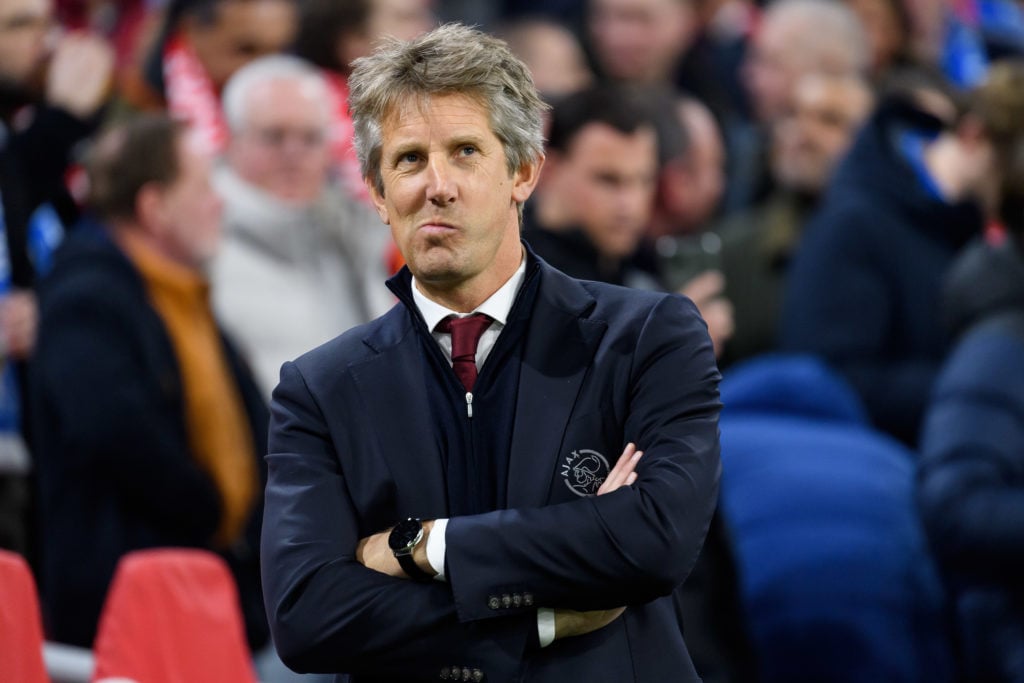 Edwin van der Sar steps down as Ajax CEO
The news broke this morning, with Edwin having this to say on the matter;
"We have experienced wonderful things together, but it has also been an incredibly tough period," said van der Sar.
"I feel the need to take some distance, to get some rest, and to do other things. It doesn't feel good to take decisions about the future of this wonderful club in the coming period. That is why I have decided to resign." (Via BBC)
It's a real shame for the Dutchman, who has had some tremendous seasons at the club. The pressure of the role has gotten to him and we appreciate why he's stepped down.
However, naturally, there will now be speculation as to whether Edwin can be brought in under Manchester United's ranks.
MORE UNITED STORIES
He previously worked closely with Erik ten Hag during their time together at Ajax and was previously tipped by Paul Scholes for the role of CEO at United.
As reported by the MEN earlier in the year, Scholes spoke about how he thinks Edwin van der Sar would be ideal for United due to his wealth of footballing knowledge.
"The people running the club, Richard Arnold, Ed Woodward and John Murtough, as much as they're brilliant with the commercial side of the club, football knowledge is not their strength," Scholes told Talksport.
"I think Ten Hag needs somebody, he needs that link between the management and the playing side to the boardroom. If you could bring someone in, I don't want to throw names about, but if you think about Edwin van der Sar and what he's been like at Ajax with him, he's been sensational in forming that relationship."
Could we see a return for van der Sar at Old Trafford in the near future?
Related Topics