Manchester United's stars will be desperate to impress new interim boss Ralf Rangnick. But some are better suited to his style than others.
One player who is definitely his cup of tea is Edinson Cavani. The Uruguayan was expected to be key this season. But injuries – and the return of Cristiano Ronaldo – have curtailed his progress.
Former United boss Ole Gunnar Solskjaer pulled off a coup convincing Cavani to stay another year.
With 17 goals last season – including a blistering end to the campaign – the veteran forward was proving vital for the Red Devils. This time round, he has barely had a kick.
It is no surprise that one of United's best performances of the season came when Cavani started – and scored – against Tottenham. But niggling problems mean he has barely featured since.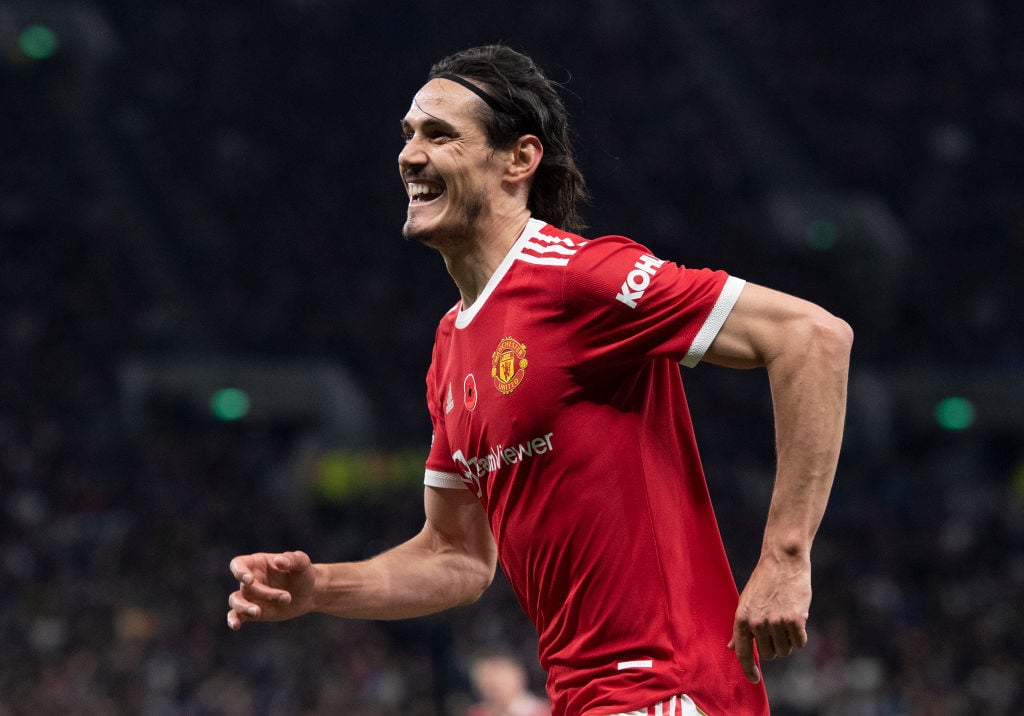 Rangnick will bring a high-pressing style to Old Trafford. That means United will have to work from the front and, if there is one striker in Europe who likes to work, it's Cavani.
He may be 34 but the United forward doesn't stop running. In fact, that style could be the reason he is injured so often – he simply doesn't take it easy.
A fit and firing Cavani could be integral to Rangnick's United. He certainly covers a lot more yards than Ronaldo and the two of them together have proved highly effective – albeit briefly.
Cavani will want his final year at United to be a success. Rangnick's appointment makes that a distinct possibility. But he will need his players to buy into his methods…and quickly.
Cavani already does so much of what his new German boss wants. Now the key is avoiding the treatment table and playing week in, week out.
If United's harder-working veteran striker can do that, United may yet end the campaign with a much-needed new trophy in their sizeable cabinet.
Have something to tell us about this article?
Let us know