Manchester United have decided on Erik ten Hag becoming the club's next manager. The Telegraph report a deal is 99 per cent complete, pending announcement.
This chosen direction gives United the go ahead to begin pursuing transfer deals and start putting the pieces in place for 2022/23 and beyond.
It is no secret United need a striker, and a move for Benfica forward Darwin Nunez would be the perfect statement.
With 31 goals and counting, Nunez has demonstrated his ability on a prolific basis this season, a huge leap on the 14 he struck last season.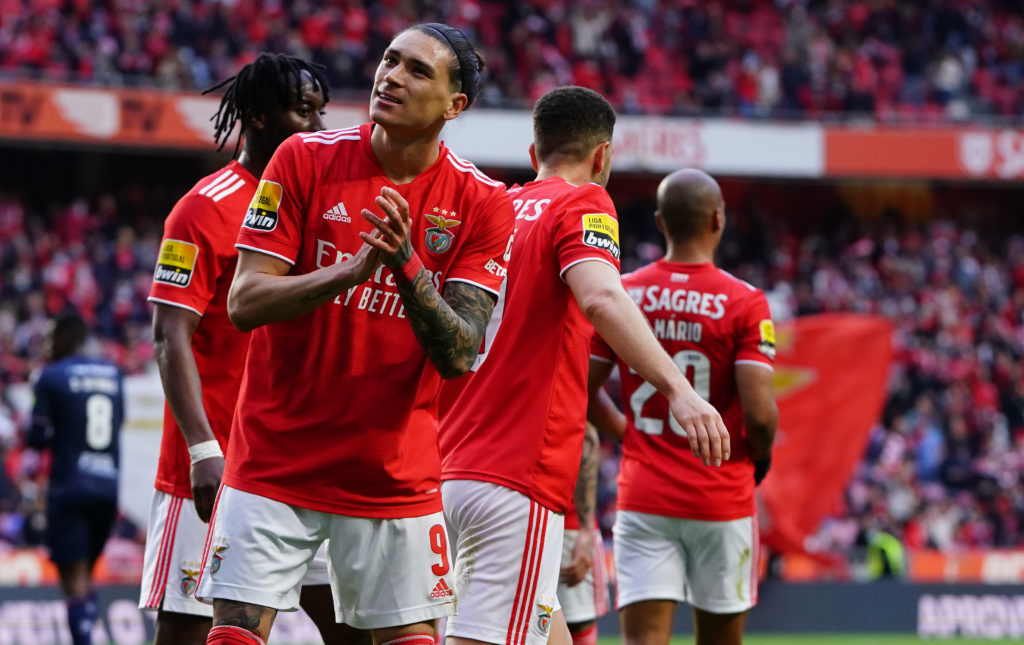 Early deal sets the tone
With the rarely available Edinson Cavani leaving when his contract expires, it seems too perfect for United to replace him with his Uruguayan countryman.
The Mirror and The Athletic have both reported United's interest in Nunez. The Athletic claim Benfica favour an early deal, which quite frankly suits United down to the ground.
Landing Nunez early would tick several boxes. The arrival of a striker is important, and United could check one key target off the list. The rest of the transfer budget would also become clearer.
United also really want players signed before the club heads on pre-season tour of Thailand and Australia in early July.
Most importantly of all, landing Nunez would be a statement for incoming manager Erik ten Hag. Signing a top transfer target early is imperative to set the tone.
Imagine how different David Moyes' first summer in charge could have been if he landed a transfer target early on. United appear to have learned from the 2013 fiasco, with Louis van Gaal and Jose Mourinho securing early deals. Both managers won silverware, even though their spells at United were failures overall – but failing to sign players early was not the reason for lack of success.
With United set to miss out on a Champions League place, it is important for the club to set the tone early with the type of signings the club are going for.
Nunez is coveted by clubs across Europe and England, and signing him would be a statement from United that Ten Hag will be backed, and the club intend on making their way back to the top.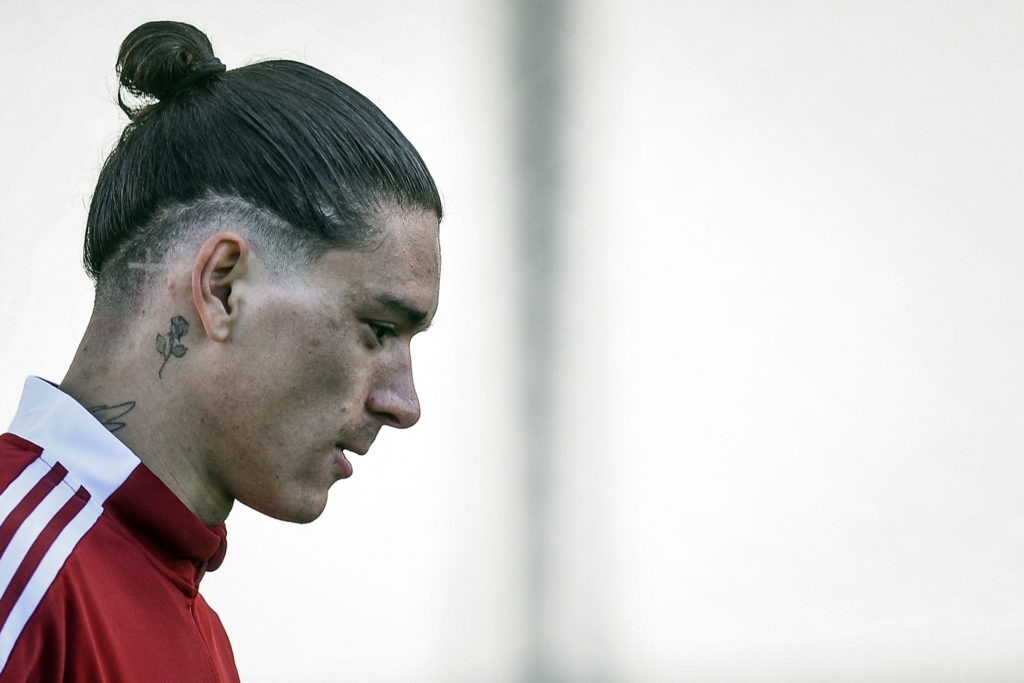 Nunez ready for a move
Nunez's performances have made it almost impossible for Benfica to keep hold of him this summer. The striker has recently switched agents and is now represented by an agent close to Jorge Mendes, Fabrizio Romano reports. The forward is gearing up for a big transfer.
Nunez's physical stature and quick movement makes him ideal for the Premier League. He can lead the line alone effectively, and has already proved a point to Ten Hag.
He scored the winning goal to knock Ajax out of the Champions League last month, scoring with his only chance.
Nunez would be expensive, but cheaper and younger than Harry Kane, who probably is not a realistic transfer target anyway.
If a move for the freescoring Uruguayan is the route United choose to go down, it would be a smart one, and a splashy way to start the summer of Ten Hag.
Have something to tell us about this article?
Let us know