Manchester United will face tough resistance from Ajax over both Antony and Lisandro Martinez, reports Dutch journalist Mike Vermijl.
Vermijl told De Telegraaf that Ajax will demand big prices for the duo, who are both strongly linked with Manchester United.
The Times report United are keen on both the winger and centre-back, who were both signed for the club by Red Devils boss Erik ten Hag.
If Manchester United want them, they will have to pay a steep price, on top of what Barcelona are seeking for midfielder Frenkie de Jong.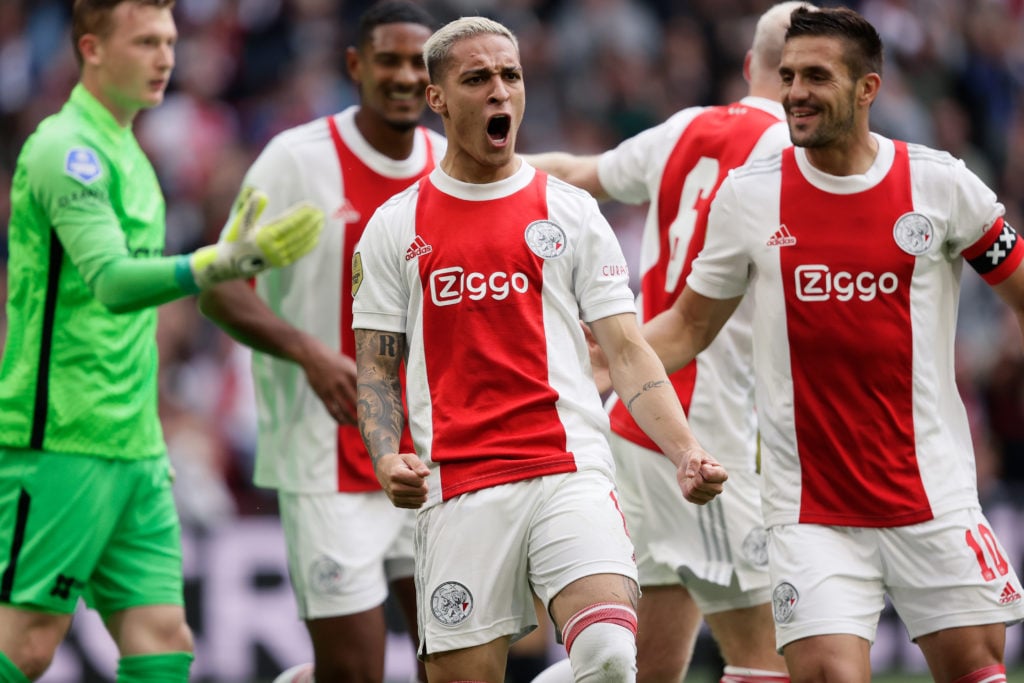 Ajax to resist Antony and Lisandro Martinez sales
With Ajax already losing Noussair Mazraoui, Ryan Gravenberch and Sebastien Haller, they don't have a huge need to sell their stars.
Vermijl tells De Telegraaf: "There are such price tags around the necks of those players that it is almost impossible that they leave. Ajax also wants to do everything it can to prevent them from leaving. I think that with Antony you have to think in the direction of seventy or eighty million euros and with the other two around fifty or sixty million. They normally don't leave for that and if they leave, Ajax is in any case able to get good replacements."
These speculated figures work out at £60 million for Antony and £43 million for Lisandro Martinez, and that's from the low end of prices quoted. £103 million for the pair is far over what Manchester United would be prepared to pay for both.
The Sun's report suggested United would want to pay £40 million for Antony. Goal report the winger is 'determined' to rejoin Erik ten Hag at Old Trafford.
United have fewer right-wing options than centre-backs, so of the two players, Antony will be the one United prioritise, rather than Lisandro.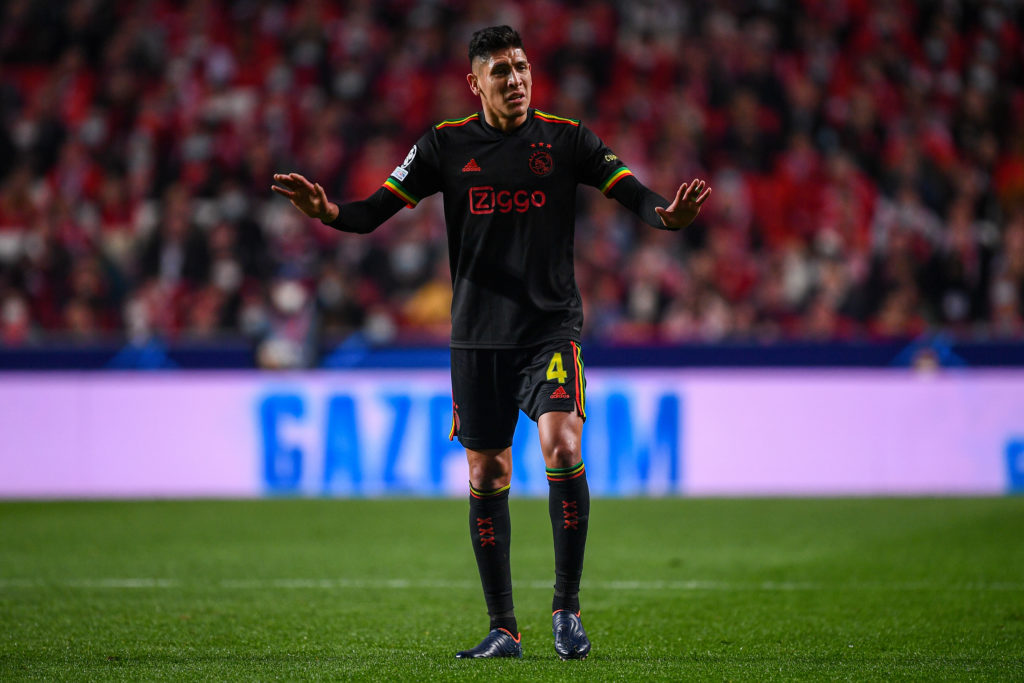 Easiest Ajax player for Manchester United to sign named
Vermijl also states that among Ajax's players, defensive midfielder Edson Alvarez would be the one who the club could cash in on.
He says: "Ajax only wants to sell Haller and Edson Alvarez with a good offer. The former leaves for Borussia Dortmund, while Ajax 'requires about thirty million euros' for Alvarez."
This would just be £25 million, a bargain fee for the Mexico international, who The Athletic report is 'rated highly' by Erik ten Hag.
If Manchester United succeed in signing Frenkie de Jong, Alvarez might turn out to be an ideal partner for him in midfield.
Alvarez is well suited to Ten Hag's system, very vocal on the pitch in terms of organising his team, with strong positioning, and also good in the air.
If Ten Hag was not already considering a move for the midfielder, then these latest reports of his cheap price tag may spark some interest.
Have something to tell us about this article?
Let us know