For the past two years, there have routinely been calls of 'Where's Donny?' whenever Donny van de Beek is left out of the starting line-up.
Now the same question is being asked, when he is actually out there on the pitch.
Donny van de Beek has blown his chance
Last night saw Van de Beek start for the third match in a row. It was the first time this had happened at United for him.
In truth he was very fortunate to get this third start after two previous poor performances. Sometimes additional gametime can help a player play themselves into form. This didn't happen last night.
Van de Beek was hauled off after 62 minutes against Aston Villa. He could quite easily have been hooked at half-time.
He managed only 12 passes, and 21 touches. At half-time he had managed fewer touches than goalkeeper Martin Dubravka.
It was a similar story to his performances in the two preceding games, just 18 touches away at Villa, and 19 at Real Sociedad.
This is a total of just 58 touches in his last three starts combined. It's been horrific.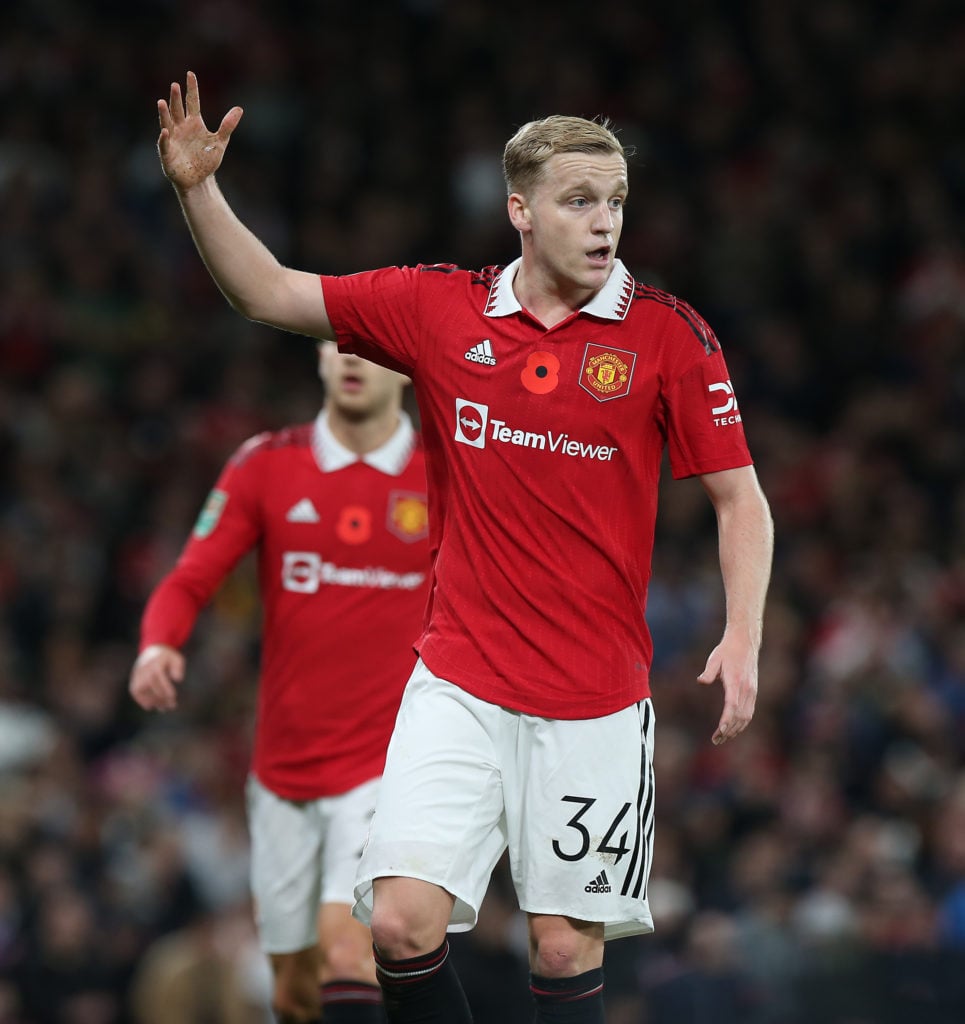 Erik ten Hag has given Van de Beek the chance that he was owed, and he has completely blown his chance.
All he needed was one solid performance in these three matches, to give himself and his backers something to cling onto. He just couldn't manage it.
When Van de Beek is on the pitch it has been like United are playing with 10 men at times, and Erik ten Hag simply cannot afford to start him this weekend away at Fulham.
When he left the pitch against Villa, United were 2-1 down. A more dynamic display followed, with the game ending in a 4-2 victory.
There is a very real possibility that after this woeful three-game stretch, Van de Beek's United career could be over.
Have something to tell us about this article?
Let us know