Manchester United's second goal in the Carabao Cup final has been officially awarded to Marcus Rashford.
Rashford's strike was credited during the game as a Sven Botman own goal, after his shot took a deflection off the defender.
Now via the EFL website, the goal is being given to Rashford.
This now takes the striker up to 25 goals for the season, plus a further nine assists.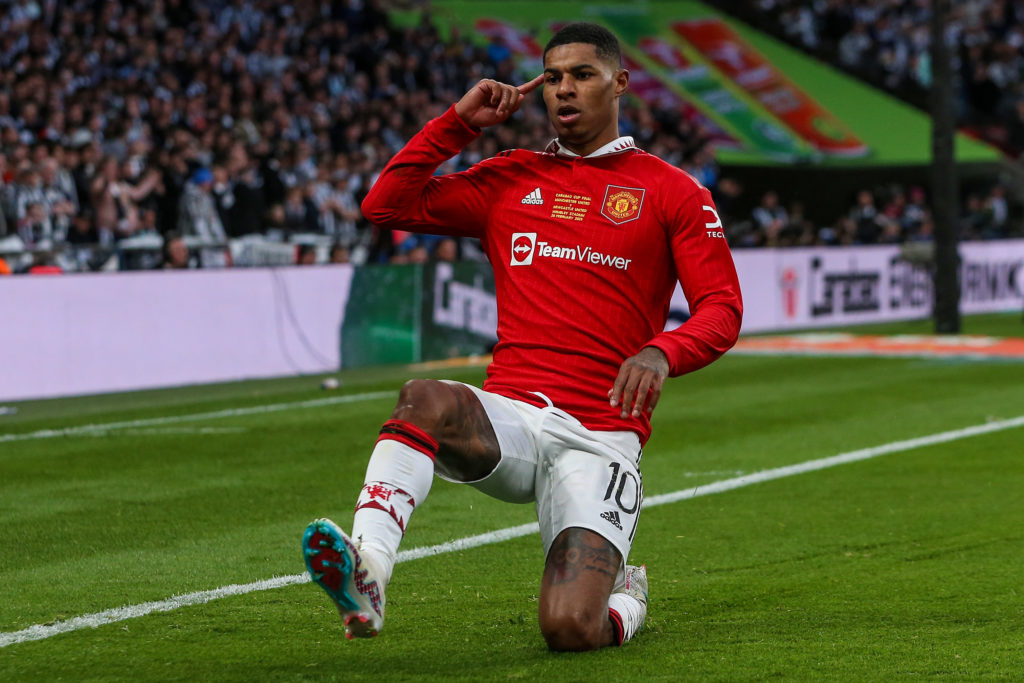 Rashford awarded second goal
The EFL website report states: "Goals from Casemiro and Marcus Rashford saw ten Hag's men seal a 2-0 victory."
Rashford had spoken in his post-match interview on Sky of his desire to see the goal awarded to him. Sven Botman certainly wouldn't want it on his record.
He later wrote on Instagram: "A moment you dream of all your life! Scoring for the club you support in a cup final 🏆That one is for the fans."
This was Rashford's first goal for Manchester United at Wembley, and hopefully the first of many.
He has built a reputation as a big game player throughout his career and it was important for him to step up here, after a disappointing result in United's last final against Villarreal in 2021.
This season Rashford has taken his career to a new level, already on a career best tally of 25, with hopefully many more to come. Scoring in a cup final has further highlighted his turnaround.
It was seven years ago this week that Rashford made his Manchester United debut, scoring twice.
Related Topics
Have something to tell us about this article?
Let us know