Diogo Dalot has spoken about his club role and also Erik ten Hag in an interview which saw him heavily praise the manager.
Dalot has insisted that Ten Hag has greatly benefitted his development as a player.
The 24-year-old is set for his fifth year at United however has only really become a first choice under the Dutchman.
He recently surpassed the 100 mark in terms of United games, and has featured during the US tour this summer.
Dalot scored an unbelievable goal against Borussia Dortmund and put a performance in that has led many to call for him to become number one.
This due to the ongoing battle between himself and Aaron Wan-Bissaka, which goes both ways.
Dalot has discussed his role at United in a recent interview, while also praising his current boss.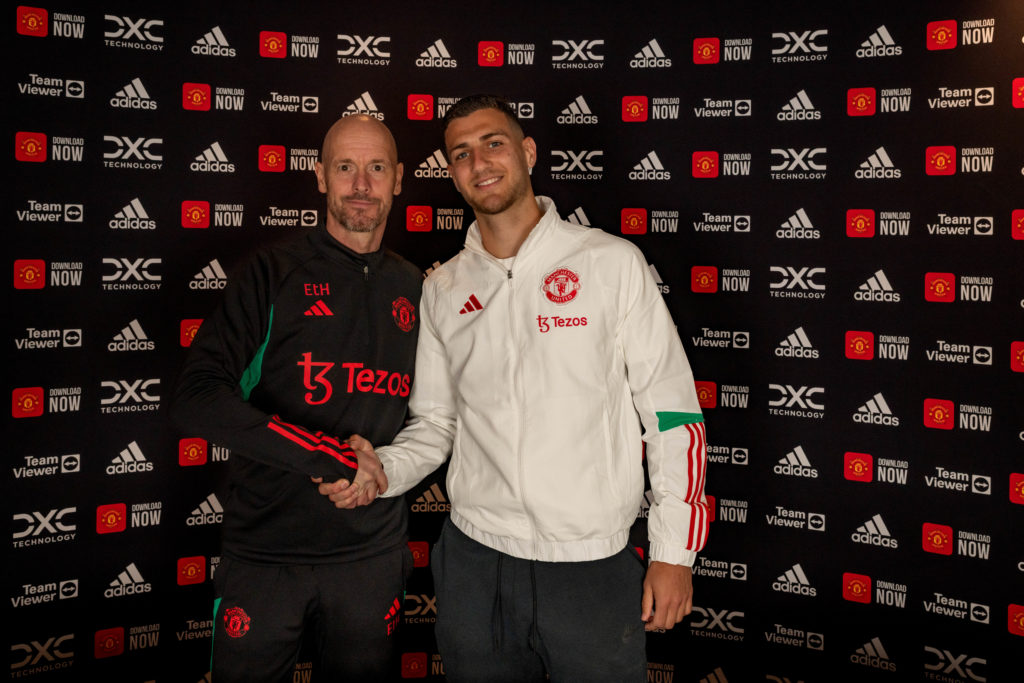 Dalot on Ten Hag
Speaking to the Official Manchester United website, Dalot said:
MORE UNITED STORIES
"He's been having a really good impact on my career, especially since he came in, he gives me a lot of confidence," he said about the United boss.
"The way that he wants to play suits the way that I want to play football, as well, and it's been a pleasure to work with him, he is a very demanding manager.
"He pays attention to the details and I like that. It's been a joy to play and be coached by him."
On the current United system
With the bosses playing style closer to reaching the level he expects, Dalot has spoken of his role in the system as a right back.
Dalot believes that the way Ten Hag expects him to play, suits him better than previous managers.
"Like I've said before, the full-back position has been becoming a little bit more of an important role nowadays," he said.
"I think in today's game the inverted full-backs are a little bit more involved and more coaches are trying that in the game.
"We have to just adapt, as you can see full-backs are now going forward a lot more than in past years."
He continued, "I believe we now play a little bit more on the inside [coming infield].
"We have to adapt, it's how football is evolving and I think if you have that attacking capacity, that ability to do both, then it's only a plus in your game."
Related Topics