Christian Eriksen has posted a photo on his Instagram story which suggests he will be back in Manchester United training soon.
Many of Eriksen's teammates are away on international duty and he would be with Denmark if he was fully fit.
But he is continuing his return from injury during the international break, with designs on a return next month.
Eriksen posted three photos on his Instagram to signify his progress and it is an exciting update for Manchester United fans.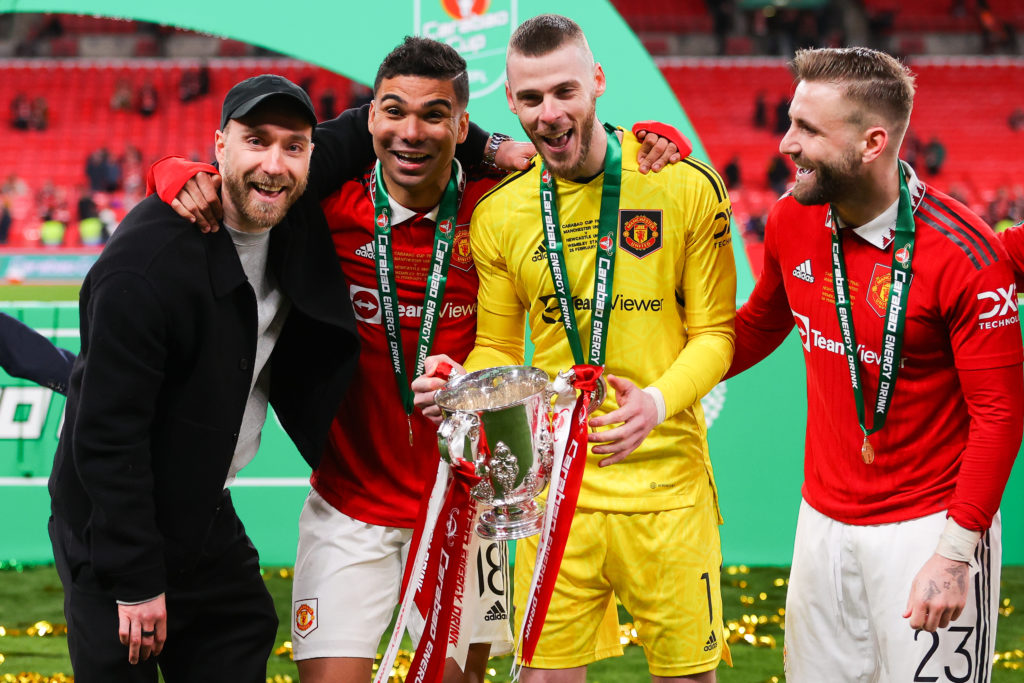 Christian Eriksen suggests he is back in Manchester United training
Eriksen posted three photos in succession. The first shows him with his initial moon boot on his left foot, at an early stage of recovery, and is captioned 'from this…'.
In the second, he has trainers on, indicating that was the stage of recovery when he was doing indoor fitness work but not ready to get back on the grass with the message 'to this…'.
The final image shows him with his boots on, with another 'to this' accompanied by three muscle emojis to show how pleased he is.
After last week's 1-0 win over Real Betis, Ten Hag was quoted by Danish outlet TV2 saying that Eriksen could now be back in early April.
He said: "It's very positive. He has healed very quickly. He'll be ready in April. He's coming back, and we're happy about that.
"He's a class player that we need. I can't wait for him to be back."
The international break may provide Eriksen with the time he needs to put the finishing touches on his recovery and hopefully he will be back in action soon.
Casemiro still has three games of his suspension left to run and Donny van de Beek is out for the season, so Eriksen will almost be like a new signing.
It is great to see his recovery moving in the right direction and we hope for more positive updates soon.
Related Topics
Have something to tell us about this article?
Let us know