Manchester United star Christian Eriksen was the unluckiest player at Wembley because he should have been in the starting line-up.
Eriksen instead has been sidelined by an injury sustained through a disgusting tackle from former Newcastle striker Andy Carroll, in a FA Cup game against Reading last month.
The Dane was subsequently ruled out with an ankle injury and is not expected to be back until either April or May.
United fans were fortunate to get a sighting of Eriksen at Wembley, as he travelled down to watch the team play.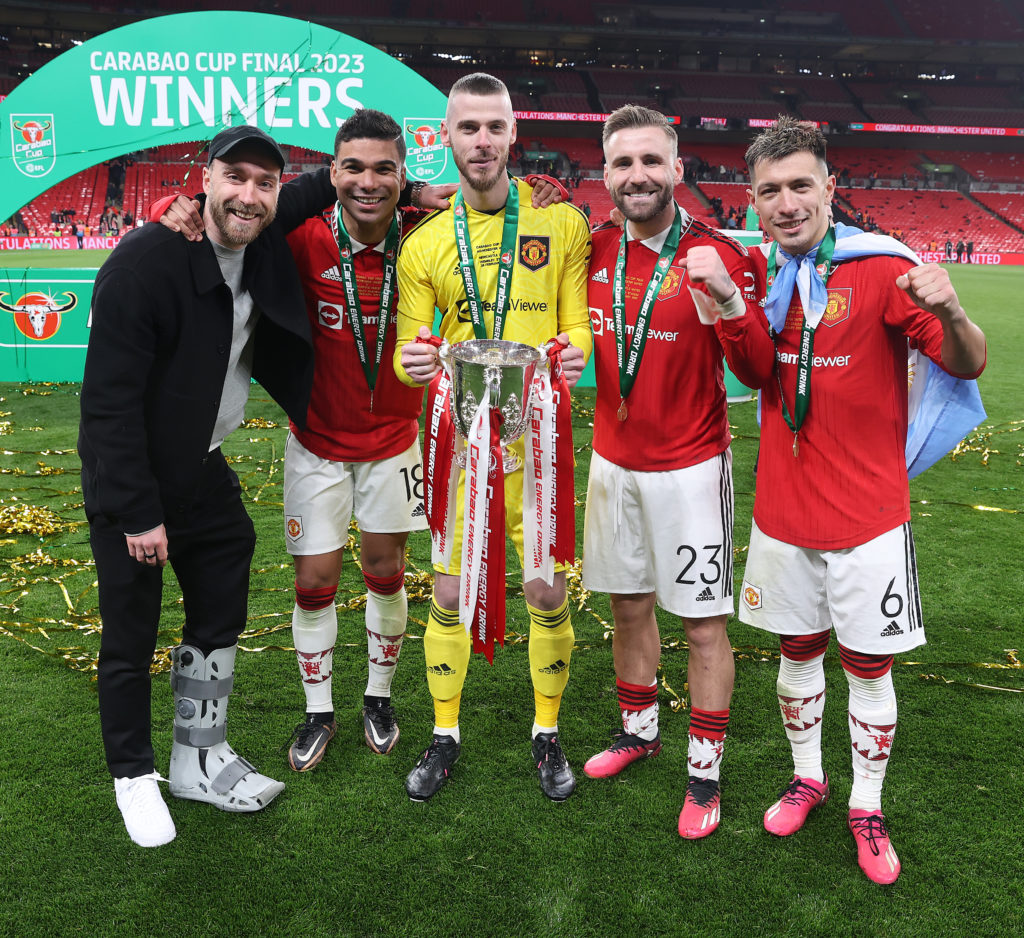 Eriksen wearing walking boot
With Eriksen keeping a low profile since his injury, it has been easy to wonder if he could suddenly pop up unexpectedly and make a quick return ahead of schedule in March.
However, it does not appear this will be happening, with Eriksen still wearing a walking boot to protect his injury.
The midfielder sent a short message after the game, writing on Instagram: "Enjoyed watching that one."
He then joined his Manchester United teammates on the pitch for the celebrations.
Eriksen played in four games to help United reach the Carabao Cup final, starting two, and featuring twice as a substitute, scoring once in the win over Burnley in December.
He is fully deserving of a winner's medal for his contribution, and with a bit of luck, he could yet make an appearance at Wembley later in the campaign if United can reach the FA Cup final.
Related Topics
Have something to tell us about this article?
Let us know