Christian Eriksen joined Manchester United in the summer of 2022 and after over a year at the Old Trafford club, he has predominantly spent that time in the number 8 role.
The Danish midfielder joined the club on a free transfer following his return to the Premier League at Thomas Frank's Brentford.
The experienced midfielder was brought in as a talented option capable of playing in a number of positions.
Since he joined United, the former Tottenham Hotspur man has been deployed alongside the defensive midfielder throughout his time under Erik ten Hag and that role change looks set to continue.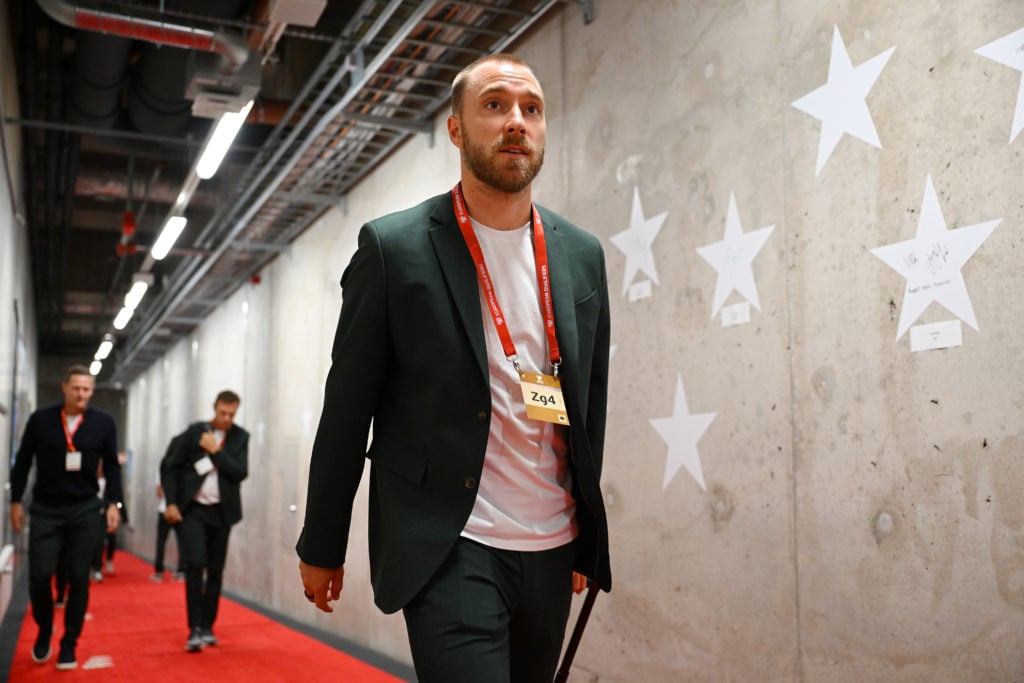 Eriksen's Inter Milan position change
During the Dane's time in Italy under Antonio Conte, the 31-year-old has said, speaking to Tipsbladet, that the Italian adjusted his position.
"It has come naturally. It started when I moved to Italy, where Conte down there didn't like me as much as a 10, so I was moved a bit further back. And it ultimately became my position there, and I have enjoyed it," he said.
"When I came here [Manchester United] it was the same, where I tried to 'fit in' and tried to get the team to play better."
Eriksen's time in Manchester
Apart from a rather disastrous giveaway in his own penalty box during the 4-0 humbling against Brentford, Eriksen's time at United has been a success.
MORE UNITED STORIES
The midfielder, alongside Casemiro, has arguably been the most consistent partner for the Brazilian due to his willingness to calm the team down and retain possession.
Eriksen said: "When you are further back, you are more or less on the ball. The more touches you have on the ball, the more you can not only take control but also create movements around you with or without the ball."
Eriksen started against Arsenal and, despite losing his man for the Arsenal equaliser, was generally steady at the Emirates and he provides a different option in the United midfield.
Related Topics