Recent Manchester United departure Charlie Savage has run into a bit of a problem as he joins League 1 side Reading.
On Saturday the 22nd of July 2023, Manchester United officially announced the departure of Charlie Savage. The 20-year-old has moved to Reading permanently on a four-year deal.
Robbie Savage, ex-Premier League footballer and son of Charlie, was sad to see him go, but ultimately probably knew it was for the best.
However, complications have arisen already at his new club, which has forced the 20-year-old into the centre of a transfer embargo.
READ: Man Utd Fixture List 23/24: Next Game, Key Dates and More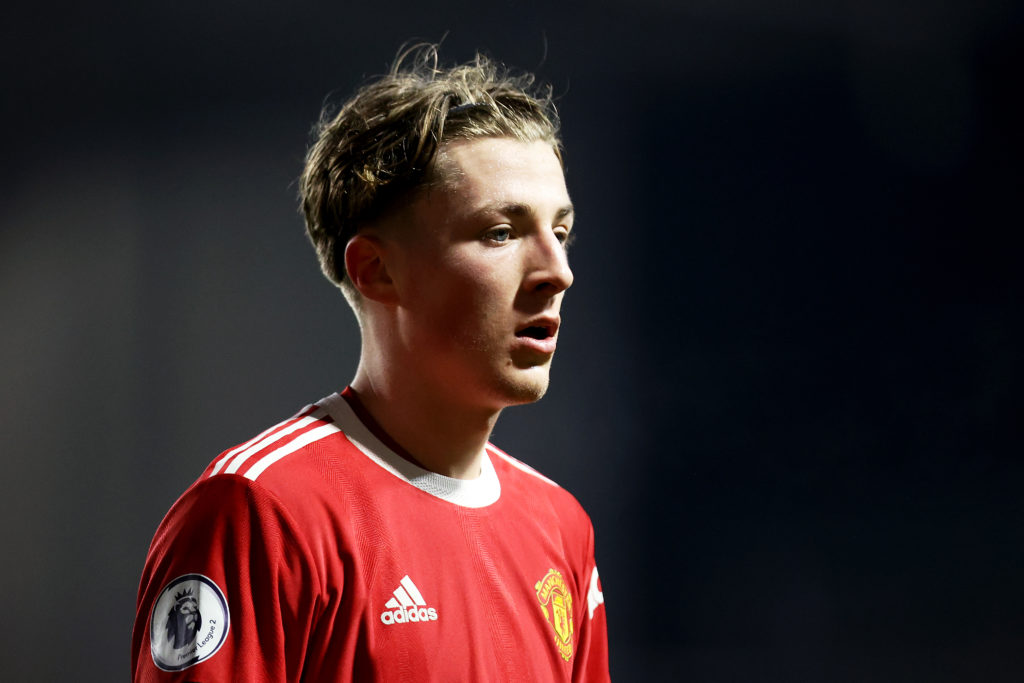 Why Charlie Savage might not be playing for Reading in league opener
According to a report from the Mirror, Savage is set to miss the Royals' League One opener against Peterborough due to a transfer embargo.
Just two days after they signed Savage, Reading – who were only cleared to bring in new players after a transfer embargo was lifted last month – were hit by yet another one.
Due to this, the EFL are refusing to register Savage until an unpaid tax bill has been settled with HMRC. This meaning he'll likely miss the season's opener.
MORE UNITED STORIES
He's also in a sort of 'limbo' as they have no idea when the issue will be rectified.
Robbie Savage left furious with the ordeal
Robbie refused to comment on the situation, but earlier this week he shed some light on the situation on BBC's Six-0-Six phone-in:
"I'm very worried about the mental well-being of a young boy who took a brave decision, the biggest gamble of his life, to leave Manchester United – and now he's not able to play.
"After signing for Reading, he was allowed to train and play in friendlies, but now he can't. How has that happened?"
The situation is all a bit chaotic. Reading are supposed to be in a rebuild phase following the club's relegation to League 1 and needs players drastically.
If they can't get this sorted out, it could spell dreadful news for not just Savage – but the club as a whole.
Related Topics