Jamie Carragher believes Harry Maguire would have been a big success if he had left Manchester United for West Ham United.
Harry Maguire is making headlines again after an eventful international break.
Maguire's mere inclusion in the England squad caused uproar from some because of his lack of football with United.
Maguire then started against Ukraine and wasn't really at his best before coming on at half time against Scotland.
Despite Fikayo Tomori and Levi Colwill being on the bench, Gareth Southgate went for Maguire – and the United man scored an own goal.
Scotland fans mocked Maguire throughout, leading to Southgate passionately defending his centre back against a tirade of jokes.
Gareth Southgate hasn't helped Maguire situation
Southgate is right when he says that the criticism and mockery of Maguire has gone too far.
We can only hope that Maguire is dealing with the mental aspect here as receiving this much stick can't be easy.
Yet it can also be true that Southgate isn't helping the situation.
MORE UNITED STORIES
Maguire isn't playing regularly and clearly isn't sharp enough to play his best football right now.
Yes, he has largely played well for England in Southgate's reign and has been a go-to player for the England boss.
Playing him when he's not at his best – when you have two talented defenders in Tomori and Colwill available – is just going to make Maguire an easy target.
Maybe Southgate is trying to help Maguire play his way back into form but when players who are in good form are missing out, the backlash is likely to be strong.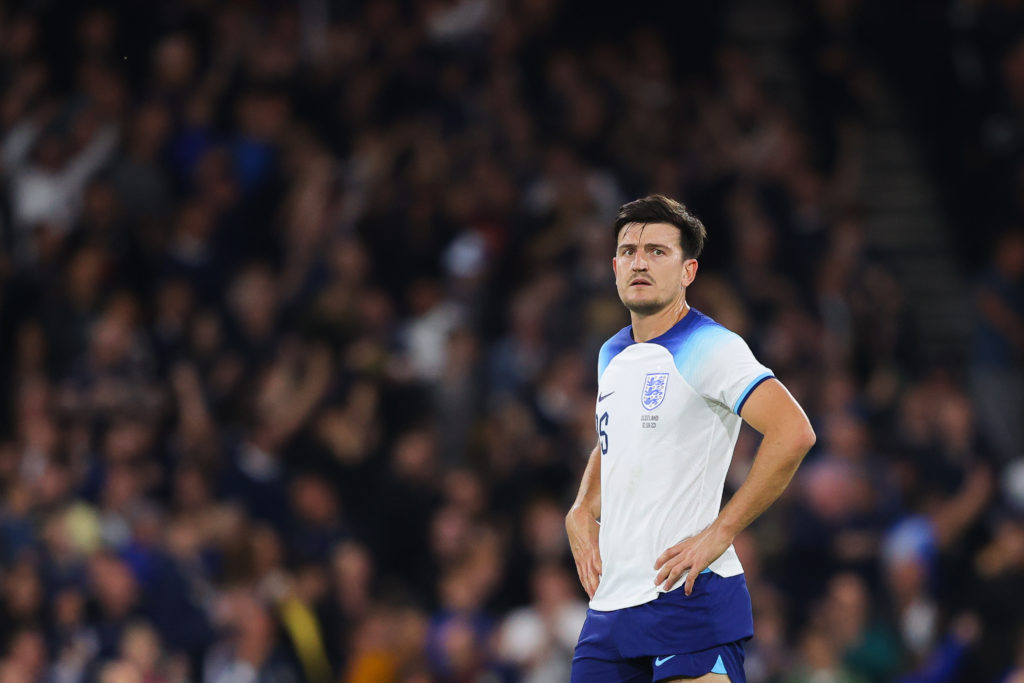 Jamie Carragher comments on Harry Maguire situation
Maguire could have moved on from United this summer with West Ham United having a bid accepted by United.
The deal broke down though, meaning Maguire could have been a first-choice player for David Moyes but is now fourth-choice at United.
Pundit and former Liverpool defender Jamie Carragher has now commented on the situation whilst writing for The Telegraph.
Carragher feels that Maguire missed a big opportunity by pushing for his United pay-off rather than focusing on his playing time at West Ham.
Carragher is 'sure' that Maguire would have been a big success in Moyes' style of play, believing that it is simply unthinkable for him to start at Euro 2024 now.
"He missed the opportunity to start landing a few punches when he turned down West Ham in the summer. David Moyes would have had the perfect manager in an ideal team for Maguire's attributes," said Carragher. "I am sure he would have been a success there.'
"Too many transfers stall because a player feels mistreated and refuses to leave without a pay-off. Maguire had to think beyond that, especially when considering his international career. It is unfeasible for a centre-back to go into the next Euros when they have not been a regular for their club for two years," he added.
Related Topics