Erik ten Hag tried his best with Cristiano Ronaldo at Manchester United but ultimately came to the conclusion the team were more dynamic without him.
Ronaldo sat on the bench for United for key games under Ten Hag, to the player's own immense frustration.
The superstar eventually cracked – conducting an interview with Piers Morgan which blew up his United career, hitting out at his manager.
His contract was since terminated, and Ronaldo is now a free agent.
The 37-year-old's full focus is presently on the World Cup -but this is not going according to plan at all. He was dropped for Portugal's last 16 clash and saw his replacement, Goncalo Ramos, score a hat-trick.
Portugal boss Fernando Santos evidently seems to agree with Ten Hag – and Ralf Rangnick – that United are better off without Ronaldo.
But not everybody agrees. Ronaldo's former Real Madrid boss shares a different opinion.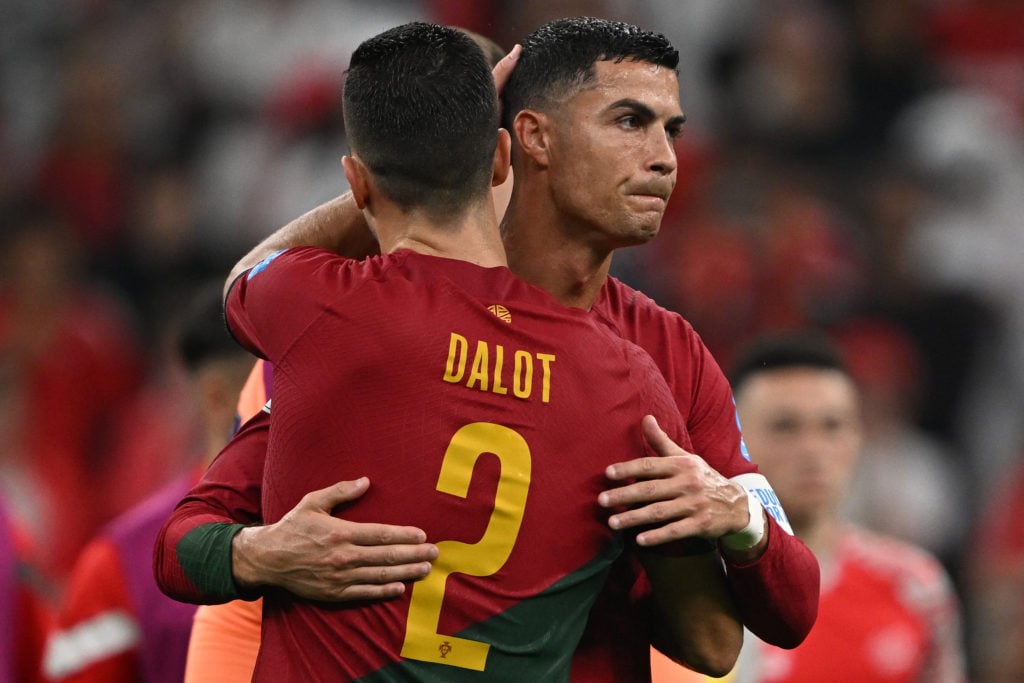 Carlo Ancelotti disagrees with Erik ten Hag over Cristiano Ronaldo
Carlo Ancelotti disagrees with Erik ten Hag over Cristiano Ronaldo. He believes the forward is still a game changer.
He was quoted by Mais Futebol: "Ronaldo's last dance? I don't know, he probably still feels like he's 20 because he's okay, he's got the answers he's looking for in his body.
"He's always taken great care of your physique. However, the competition in the Portugal national team is very strong.
"I had him for two years, zero problems. Actually, he solved my problems. Can someone who scores at least one goal per game be considered a problem?
"Cristiano trains very well, pays attention to detail, for me it was very easy to deal with. He's an exceptional player."
We would suggest Ancelotti puts his money where his mouth is – and dare bring Ronaldo back to Real Madrid if he feels so strongly.
It's easy to reminisce over what Ronaldo was – but if he were to work with him on a daily basis once again, he may come to the same conclusion as other top managers, that the superstar is on the decline – even though he is not ready to admit it.
Have something to tell us about this article?
Let us know