Bruno Fernandes has won his second consecutive player of the month award for Manchester United following his sublime April form.
The star midfielder has played a variety of different positions and roles but is ever the best player on the pitch. The Portuguese star scored last weekend against Aston Villa to add to his tally of six.
In total the stand in captain contributed two assists and a goal in April. However Bruno's excellence is unquantifiable by stats, he makes the whole team tick.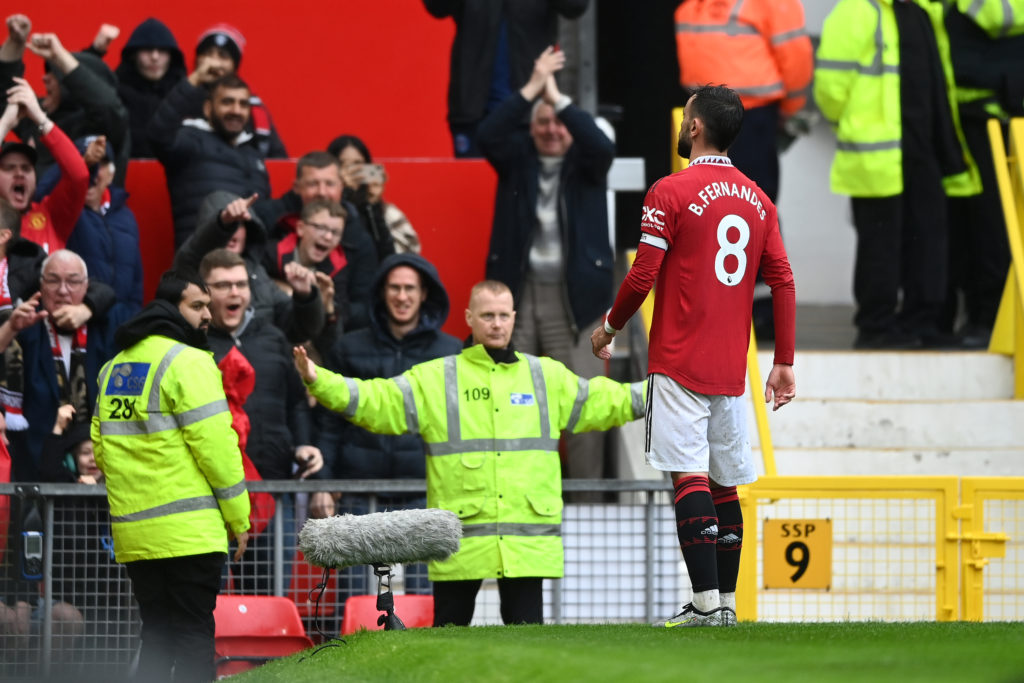 Standout performances in his award winning month include; his masterclass against Nottingham Forest and in United's 2-0 win over Everton.
Along with this he was wonderful despite the disappointing results against Brighton and Tottenham. A true captain leading by example, with his performances doing all the talking.
Bruno a contender to win Player of the Year
Bruno's two-peat of this award will spark conversation that he is in line for his third Sir Matt Busby Player of the Year award. The number eight won the trophy in his first two seasons at the club in 2019/20 and 2020/21.
This season he has enjoyed arguably his best all round season for the club to date. 11 goals and 12 assists means he is comfortably United's second biggest contributor.
However even with these impressive stats, Bruno arguably deserves to have double the assets he does. With several big chances being missed just in the last couple of games.
MORE UNITED STORIES
Bruno has seven league assists, however has created 28 big chances and has nine expected assists. A world class number nine will benefit our magnifico substantially.
With Marcus Rashford the only player with more Player of the Month awards however, the voting will be interesting to see when the season ends.
Related Topics